Episode #367 of SUNDAY WIRE SHOW resumes on this week, March 28, 2020 with host Patrick Henningsen, broadcasting LIVE on the Alternate Current Radio Network (ACR)…
LISTEN LIVE ON THIS PAGE – START TIMES:

5pm-8pm UK Time | 12pm-3pm EST (US) | 9am-12pm PST (US)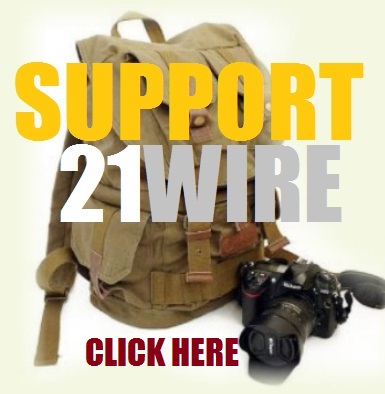 This week the SUNDAY WIRE broadcasts LIVE on ACR with host Patrick Henningsen covering the top stories in the US, Europe and internationally. This week we continue with our COVID lockdown anniversary retrospective, deconstructing the biggest-ever global power grab in modern human history, and explaining how populations have been brainwashed over the last two centuries in order to prepare for this latest elite takeover attempt, including a few decisive cultural fetishes injected into society via pop culture and entertainment over the last two decades. In the final hour of overdrive we'll speak with the Sunday Wire's Roving Correspondent for Culture & Sport, Basil Valentine, to discuss all this and much more.
JOIN OUR NEW TELEGRAM CHANNEL HERE
PLEASE HELP SUPPORT OUR




MEDIA PLATFORM

HERE
AND ALSO BECOME A TEAM MEMBER @21WIRE.TV

*NOTE: THIS EPISODE MAY CONTAIN STRONG LANGUAGE AND MATURE THEMES*
Download the most recent Episode #367
Sunday Wire Radio Show Archives