Episode #381 of SUNDAY WIRE SHOW resumes this week, July 11, 2021 with Patrick Henningsen broadcasting LIVE on the Alternate Current Radio Network (ACR)…
LISTEN LIVE ON THIS PAGE – START TIMES:

5pm-8pm UK Time | 12pm-3pm EST (US) | 9am-12pm PST (US)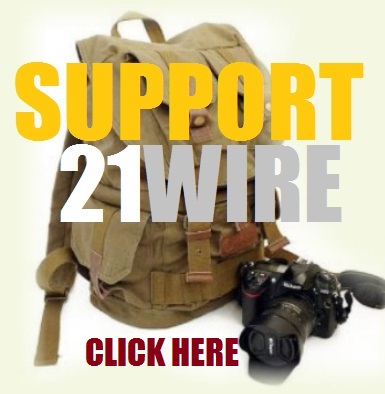 This week the SUNDAY WIRE broadcasts LIVE as host Patrick Henningsen covers the top stories in the US and internationally. In the first hour we'll connect with independent journalist and editor of TOTT News, Ethan Nash, to discuss the rapidly deteriorating situation Down Under in Australia, as the government goes all-in on its suicidal 'Zero Covid' policy agenda – effectively acting as a live test-bed for the post-democratic Great Reset technocracy globalist counter-revolution. The government is also preparing for an aggressive COVID vaccination push, but how far will they go toward making the experimental jab mandatory? Can Australians retain any semblance of democracy in this new hyper-authoritarian environment? Later in the second hour, we'll connect with the Sunday Wire's roving correspondent for culture & sport, Basil Valentine, for an off-beat look at this week's wild events. All this and much more.
'LUV'IN OLD NORMAL' T-SHIRTS AVAILABLE NOW@ SHOP 21
SUPPORT OUR MEDIA PLATFORM HERE OR BECOME A MEMBER@21WIRE.TV

*NOTE: THIS EPISODE MAY CONTAIN STRONG LANGUAGE AND MATURE THEMES*
Sunday Wire Radio Show Archives