Episode #130 of SUNDAY WIRE SHOW resumes this Sunday April 10, 2016 as host Patrick Henningsen broadcasts 3 HOURS of LIVE power-packed talk radio on ACR…
LISTEN LIVE ON THIS PAGE AT THE FOLLOWING SCHEDULED SHOW TIMES:
SUNDAYS – 5pm-8pmUK Time | 12pm-3pm ET (US) | 9am-12pm PT (US)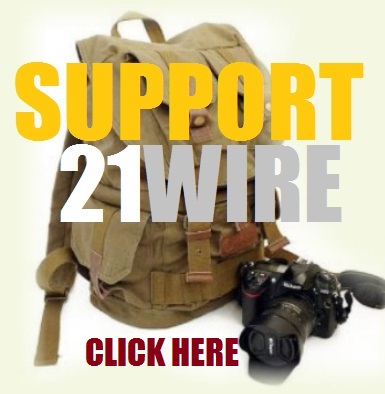 This week's edition of THE SUNDAY WIRE is broadcasting LIVE on the road with host Patrick Henningsen on location in Beirut, Lebanon, covering the top news stories internationally. In the first hour we'll hear updates on events in the US and the Middle East, and beyond. Halfway through the first hour we'll be joined in-studio by a special guest, Habib Battah, an award-winning journalist and editor of the the Beirut Report to discuss the 'paving over' of history in the Levant, as well as systemic corruption in the region and how this affects peoples' lives here (see Habib's TEDx talk on Beirut's battle to preserve its history here). Later on we'll also cover this week's SHOUT! Poll and put the next big question out to our listeners. In the third hour we're joined by international journalist James Corbett and editor of the Corbett Report to talk in length about the infamous Panama Papers – what they really are and what they are intended to achieve. Also, possible surprise appearance by our resident odds maker jock, Basil Valentine, also in the final hour with an update on the U.S. Presidential Election Circus.
SHOUT! POLL: Are the Panama Paper a Genuine Leak or a Limited Hangout? VOTE HERE.
Strap yourselves in and lower the blast shield – this is your brave new world…
*NOTE: THIS EPISODE MAY CONTAIN STRONG LANGUAGE AND MATURE THEMES*