21st Century Wire says…
This is in part a victory for privacy campaigners, but the fact remains that our privacy is still being violated by federal and other government agencies.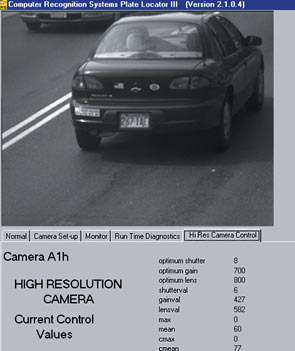 This latest car license plate spy-scanning via Homeland Security-ICE, executed through their usual corporate welfare (government contractors were set to be given the job) model, has been knocked back for now, but as our readers might have known, the problem is far from over. The Washington Post adds here:
"The ICE solicitation stated that the database should comply with the Privacy Act of 1974. But, Geiger said, "the Privacy Act protections are quite weak, especially because they have loads of exemptions for law enforcement."
"Catherine Crump, a staff attorney at the American Civil Liberties Union, said that "while it is good news that DHS has canceled the solicitation, there are many other law enforcement agencies around the country that are already accessing these vast private databases of plate data."
Read the full report below…

Department of Homeland Security cancels national license-plate tracking plan
Ellen Nakashima and Josh Hicks
Washington Post

Homeland Security Secretary Jeh Johnson on Wednesday ordered the cancellation of a plan by the Immigration and Customs Enforcement agency to develop a national license-plate tracking system after privacy advocates raised concern about the initiative.
The order came just days after ICE solicited proposals from companies to compile a database of license-plate information from commercial and law enforcement tag readers. Officials said the database was intended to help apprehend fugitive illegal immigrants, but the plan raised concerns that the movements of ordinary citizens under no criminal suspicion could be scrutinized.
The data would have been drawn from readers that scan the tags of every vehicle crossing their paths, and would have been accessed only for "ongoing criminal investigations or to locate wanted individuals," officials told The Washington Post this week.
"The solicitation, which was posted without the awareness of ICE leadership, has been cancelled," ICE spokeswoman Gillian Christensen said in a statement. "While we continue to support a range of technologies to help meet our law enforcement mission, this solicitation will be reviewed to ensure the path forward appropriately meets our operational needs."
Lawmakers and privacy advocates reacted with approval.
The fact that the solicitation was posted without knowledge of ICE leadership "highlights a serious management problem within this DHS component that currently does not have a director nominated by the president," Rep. Bennie G. Thompson (Miss.), the ranking Democrat on the House Homeland Security Committee, said in a statement. He added that he hopes officials will consult with the department's privacy and civil liberties officers in the future…
Continue this story at Washington Post

READ MORE DHS NEWS AT: 21st Century Wire DHS Files

–