Ever since Joe Biden announced his candidacy for the US Presidency, the mainstream press and Democrat officials have avoided any investigation or scrutiny into the business dealings of the Biden family syndicate – for fear that any negative news about untoward scandals might damage the Biden political brand. However, due to the sheer amount of chicanery and foreign influence peddling, it's now become almost impossible to hide, even for the deeply partisan corporate media.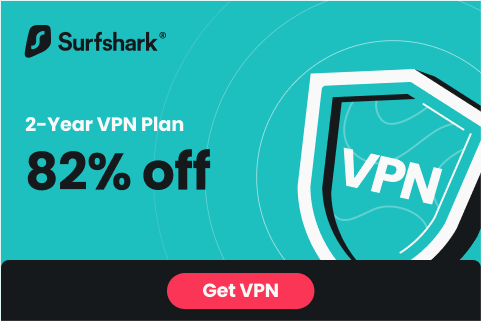 This week we learned that the President's wayward son, Hunter Biden, was part owner of a business venture that helped to facilitate a $3.8 billion purchase by a Chinese conglomerate controlling one of the world's largest cobalt deposits.
In case you're wondering why that is crucial from both a commercial and geopolitical point of view, cobalt is the rare earth mineral-metal which serves as a key ingredient in the manufacturing of rechargeable lithium-ion batteries used in smart phones, electronic devices, and most notably in the electric vehicles manufactured by firms like Tesla. That makes the current revelation all the more stunning considering earlier this year President Biden himself publicly declared his concern that China may be attempting to corner the global market on cobalt in order to derail America's plans to fully transition its auto industry to making electric vehicles.
Cobalt mining in Africa is known to be a dirty industry. UNICEF estimates that out of the estimated 255,000 Congolese mining for cobalt, at least 40,000 are children, some as young as six years old (pictured above), and who handle toxic material with their bare hands. Many of these cobalt miners are working for less than $2 per day.
Incredibly, much of Hunter Biden's brazen foreign influence peddling took place while Joe Biden was serving as US Vice President under Barack Obama.
Depending on the 2022 midterm election results, this latest exposure could eventually trigger a special prosecutor called by Congress to fully investigate the true extent and ramifications of the Biden Family syndicate's international business dealings.
Along with previous reports of pay-to-play activities in Ukraine and in China, details in this latest story paint a familiar picture – of a family syndicate that is ready to use its political clout in order to cash in on lucrative deals, while also exposing themselves and a future Biden White House to coercion and blackmail from an endless string of former business partners and associates.
New York Times reports…
An investment firm where Hunter Biden, the president's son, was a founding board member helped facilitate a Chinese company's purchase from an American company of one of the world's richest cobalt mines, located in the Democratic Republic of Congo.

Mr. Biden and two other Americans joined Chinese partners in establishing the firm in 2013, known as BHR and formally named Bohai Harvest RST (Shanghai) Equity Investment Fund Management Company.

The three Americans, all of whom served on the board, controlled 30 percent of BHR, a private equity firm registered in Shanghai that makes investments and then flips them for a profit. The rest of the company is owned or controlled by Chinese investors that include the Bank of China, according to records filed with Chinese regulators.

One of BHR's early deals was to help finance an Australian coal-mining company controlled by a Chinese state-owned firm. It also assisted a subsidiary of a Chinese defense conglomerate in buying a Michigan auto parts maker.

The firm made one of its most successful investments in 2016, when it bought and later sold a stake in CATL, a fast-growing Chinese company that is now the world's biggest maker of batteries for electric vehicles.

The mining deal in Congo also came in 2016, when the Chinese mining outfit China Molybdenum announced that it was paying $2.65 billion to buy Tenke Fungurume, a cobalt and copper mine, from the American company Freeport-McMoRan.

As part of that deal, China Molybdenum sought a partner to buy out a minority stakeholder in the mine, Lundin Mining of Canada. That is when BHR became involved.

Records in Hong Kong show that the $1.14 billion BHR, through subsidiaries, paid to buy out Lundin came entirely from Chinese state-backed companies.

China Molybdenum lined up about $700 million of that total as loans from Chinese state-backed banks, including China Construction Bank. BHR raised the remaining amount from obscure entities with names like Design Time Limited, an offshore company controlled by China Construction's investment bank, according to the Hong Kong filings.

Before the deal was done, BHR also signed an agreement that allowed China Molybdenum to buy BHR's share of the mine, which the company did two years later, the filings show. That purchase gave China Molybdenum 80 percent ownership of the mine. (Congo's state mining enterprise kept a stake for itself).

By the time BHR sold its share in 2019, Mr. Biden controlled 10 percent of the firm through Skaneateles L.L.C., a company based in Washington.
The cobalt mine was eventually sold, but despite evidence of this and other foreign business dealings being linked straight to Joe Biden, the President still denies any and all knowledge of his family's international financial trove. As per usual, when asked whether the President knew about his son Hunter's cobalt mine deal, the White House has replied with just one word: "No."
How long will the White House and the Democratic Party be able to contain this potential political torrent?
READ MORE BIDEN NEWS AT: 21st Century Wire Biden Files
PLEASE HELP SUPPORT OUR INDEPENDENT MEDIA PLATFORM HERE