Episode #355 of SUNDAY WIRE SHOW resumes on this week, December 27, 2020 with host Patrick Henningsen, broadcasting LIVE on the Alternate Current Radio Network (ACR)…
LISTEN LIVE ON THIS PAGE – START TIMES:

5pm-8pm UK Time | 12pm-3pm EST (US) | 9am-12pm PST (US)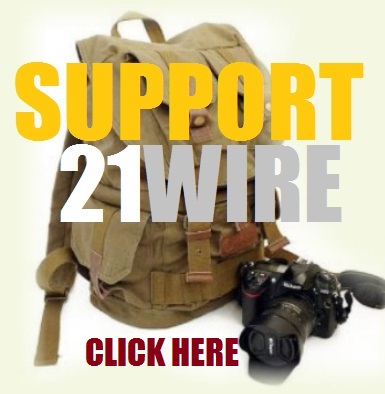 This week the SUNDAY WIRE broadcasts LIVE on ACR this week with host Patrick Henningsen, covering the top stories in the US, Europe and internationally. As Christmas passes, and New Year's Eve approaches, we take a brief look back in 2020 and discuss what it means, and what we can expect lying ahead in 2021. By now, there should be little doubt that we live in an age of great deception, but be under no illusion – one thing should be crystal clear: governments and the technocrats who have seized control of them are very determined to further implode the economy, compartmentalize society and take away liberties. Hence, cognitive dissonance is not an option. People may no longer be able to take their rights for granted, and will now have to take responsibility for their health, as well as the information they are taking in, and sharing. Now more than ever. All this and much, more. Enjoy the show…

PLEASE HELP SUPPORT OUR




WINTER FUNDRAISING DRIVE

HERE
AND ALSO BECOME A TEAM MEMBER @21WIRE.TV

*NOTE: THIS EPISODE MAY CONTAIN STRONG LANGUAGE AND MATURE THEMES*
Listen to "Episode 355 – Sunday Wire (12-27-20)" on Spreaker.
Download the most recent Episode #355
Sunday Wire Radio Show Archives