Episode #309 of SUNDAY WIRE SHOW resumes on Jan 5, 2020 with host Patrick Henningsen, broadcasting LIVE on the Alternate Current Radio Network (ACR)…
LISTEN LIVE ON THIS PAGE – START TIMES:

5pm-8pm UK Time | 12pm-3pm ET (US) | 9am-12pm PT (US)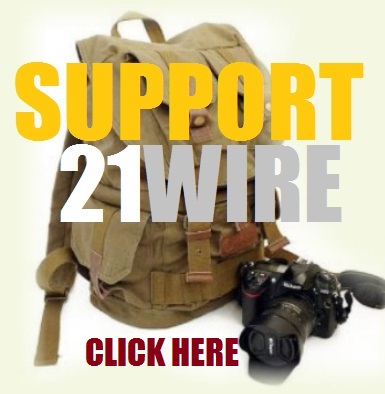 This week the SUNDAY WIRE broadcasts LIVE on ACR with guest host Hesher from ACR, covering the top stories in the US, Europe and Internationally. This week has seen a startling turn over world events, as the US has attacked an Iraqi military base, and followed that up by assassinated leaders in both Iranian and Iraqi military organizaions. Meanwhile, President Trump is unhinged, going wild on Twitter threatening to bomb Iran, its oil industry and cultural sites next if they dare respond to America's unprovoked attack against them. We'll connected with Patrick Henningsen in London who has been reporting on this story this week, as well as political commentator Daniel Spaulding, and more. In the second hour we'll also speak with the SUNDAY WIRE's Roving Correspondent for Culture & Sport, Basil Valentine. All this and much more. Enjoy the show…
SUPPORT 21WIRE: DONATE TO OUR WINTER FUNDRAISING DRIVE!
AND ALSO BECOME A TEAM MEMBER@21WIRE.TV
*NOTE: THIS EPISODE MAY CONTAIN STRONG LANGUAGE AND MATURE THEMES*
Sunday Wire Radio Show Archives