Episode #308 of SUNDAY WIRE SHOW resumes on Dec 29, 2019 with host Patrick Henningsen, broadcasting LIVE on the Alternate Current Radio Network (ACR)…
LISTEN LIVE ON THIS PAGE – START TIMES:

5pm-8pm UK Time | 12pm-3pm ET (US) | 9am-12pm PT (US)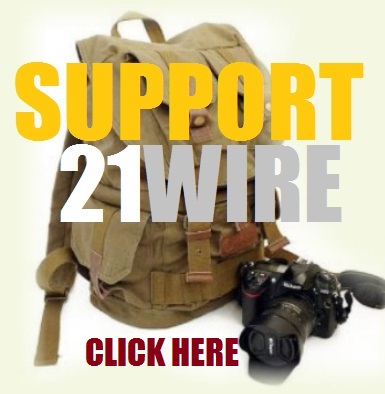 This week the SUNDAY WIRE broadcasts LIVE on ACR with host Patrick Henningsen covering the top stories in the US, Europe and Internationally. With the New Year approaching, we'll take a brief look back at 2019, and also look at some of the challenges ahead to 2020. In the first hour, we'll talk with journalist Tareq Haddad about his recent resignation from Newsweek over the media outlet's refusal to properly cover the OPCW leaks exposing an internal cover-up over its investigation into the alleged 'chemical attack' in Syria. We discuss how the mainstream media landscape is changing, as mainstream media outlets become mere dispensers for government and corporate-driven propaganda narratives. In the second hour we'll speak with the SUNDAY WIRE's Roving Correspondent for Culture & Sport, Basil Valentine, for his 2020 predictions, and his major awards for 2019 – including Basil's Man of Year, and Woman of the Year. All this and much more. Enjoy the show…
SUPPORT 21WIRE: DONATE TO OUR WINTER FUNDRAISING DRIVE!
AND ALSO BECOME A TEAM MEMBER@21WIRE.TV
*NOTE: THIS EPISODE MAY CONTAIN STRONG LANGUAGE AND MATURE THEMES*
Sunday Wire Radio Show Archives