Episode #217 of SUNDAY WIRE SHOW resumes on Jan 7th 2018 as host Patrick Henningsen brings you a very special LIVE New Years Eve broadcast on the Alternate Current Radio Network (ACR) – covering all the top news stories worldwide…
LISTEN LIVE ON THIS PAGE AT THE FOLLOWING SCHEDULED SHOW TIMES:
5pm-8pm UK Time | 12pm-3pm ET (US) | 9am-12am PT (US)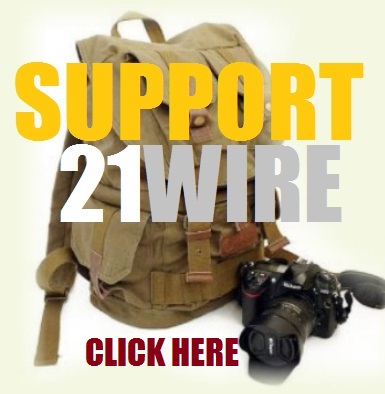 This week the SUNDAY WIRE is broadcasting LIVE as host Patrick Henningsen covers this year's top stories from the US, UK and internationally. Patrick will be joined in-studio with Mike Robinson editor of the UK Column to discuss the problem with Google, Facebook and Twitter's media monopolies, as well as US and UK clandestine operations to foment color revolutions overseas. After that we'll be joined by special guest American author and popular RT International correspondent, Caleb Maupin, to talk about what's really been happening in Iran over this past week and what to expect going forward in the region. Later, we're also be joined by our roving correspondent for culture & sport, Basil Valentine to discuss this year's 21WIRE predictions and what might be brewing in the halls of power in 2018. Enjoy the show…
HELP US TO KEEP DOING WHAT WE DO – DONATE NOW TO 21WIRE!
SUPPORT 21WIRE – SUBSCRIBE & BECOME A MEMBER @21WIRE.TV
Strap yourselves in and lower the blast shield – this is your brave new world…
*NOTE: THIS EPISODE MAY CONTAIN STRONG LANGUAGE AND MATURE THEMES*
Sunday Wire Radio Show Archives