Episode #150 of SUNDAY WIRE SHOW resumes this Sunday August 28, 2016 as host Patrick Henningsen broadcasts 3 HOURS of LIVE power-packed talk radio on ACR…
LISTEN LIVE ON THIS PAGE AT THE FOLLOWING SCHEDULED SHOW TIMES:
SUNDAYS – 5pm-8pm UK Time | 12pm-3pm ET (US) | 9am-12pm PT (US)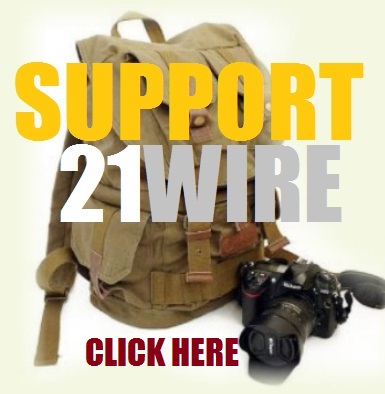 This week's edition of THE SUNDAY WIRE is on the road broadcasting LIVE from the Valley of the Sun. This week host Patrick Henningsen covers this week's top US and international news events including a look at the Clinton Foundation. In the first hour we're joined by special guest LIVE from Syria, 21WIRE special contributor, Vanessa Beeley, to discuss the latest developments there and the new UN Report on chemical weapons in Syria, the latest Turkish invasion of northern Syria, as well as new revelations of a NATO-backed shadow state in Syria. In the second hour, we'll connect LIVE on location with Middle East correspondent, Syria-based independent news producer, Tom Duggan, for an update on the Battle for Aleppo. Finally, in the third hour of overdrive, we'll breakdown FOX News and its recent 'war on terror' propaganda pieces, and explore the decaying state of the US media machine.
HAVE YOUR SHOUT! VOTE & COMMENT: Has Obama-Clinton Foreign Policy Created ISIS?
Strap yourselves in and lower the blast shield – this is your brave new world…
*NOTE: THIS EPISODE MAY CONTAIN STRONG LANGUAGE AND MATURE THEMES*