Episode #394 of SUNDAY WIRE SHOW resumes this week, November 8, 2021 broadcasting LIVE on the Alternate Current Radio Network (ACR)…
LISTEN LIVE ON THIS PAGE – START TIMES:

5pm-8pm UK Time | 12pm-3pm EST (US) | 9am-12pm PST (US)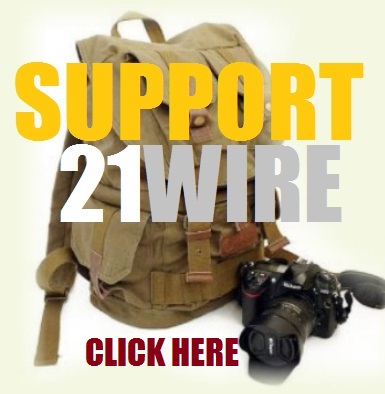 (NOTE: Our main Twitter account for Patrick Henningsen @21WIRE has been permanently de-platformed by Twitter's censorship department, but please follow our alternative account @21stCenturyWire)
This week the SUNDAY WIRE broadcasts LIVE on ACR, as host Patrick Henningsen covers all the top stories internationally. In the first hour we welcome back Rick Munn (follow him on Twitter) to discuss the coming 'dark winter' being planned in the caverns of government, and the psychological attack being waged on the people as the elites become increasingly desperate to push more of their experimental pharmaceutical products on the population, and further advance the draconian technocracy and 'Great Reset' agenda. In the second hour, we'll connect with editor of The Last American Vagabond, Ryan Cristián, to discuss the current federal rampage with Vaccine Mandates and the predictable push-back from a growing opposition, as well as the rampant Big Tech censorship in the face of such open tyranny. In the final segment of overdrive, we're joined by the Sunday Wire's Roving Correspondent for Culture and Sport, Basil Valentine (follow him on Twitter at @Says_Basil), for some heady commentary on all the events de jour. All this and much more.
'LUV'IN OLD NORMAL' T-SHIRTS AVAILABLE NOW @ SHOP 21
SUPPORT OUR MEDIA PLATFORM HERE OR BECOME A MEMBER @21WIRE.TV
*NOTE: THIS EPISODE MAY CONTAIN STRONG LANGUAGE AND MATURE THEMES*
Download most recently uploaded podcast – Episode #394
Sunday Wire Radio Show Archives