#ElectionEdge is our Live Blog with independent news and analysis coverage of the 2020 U.S. Presidential Election – curating the best electoral insights and 'dark matter' that you won't see or hear on mainstream media leading up to Nov. 3rd and beyond.
HERE IS OUR LAST RECENT ELECTORAL SCENARIO (posted on Nov 4th)…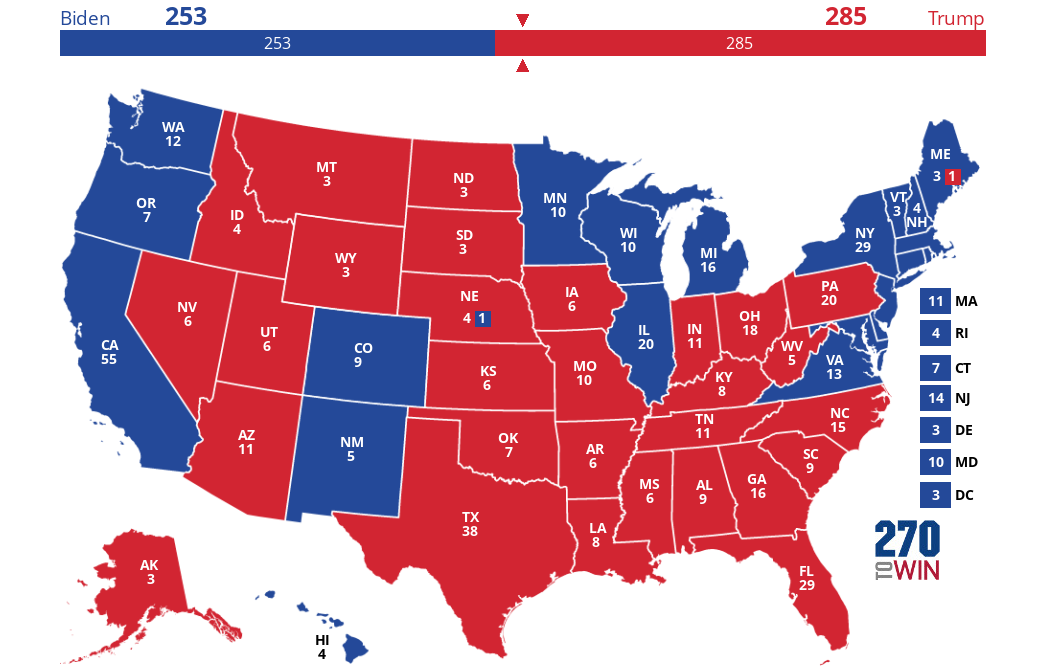 Click the map to create your own at
270toWin.com
We hope you are enjoying our 2020 Election coverage…
Now more than ever, independent voices are critical as media outlets like ours continue to get 'shadow banned' on social media and 'disappeared' in search engine results on Google. We highly recommend using tools like DuckDuckGo search and Brave browser.
You can also help us by liking/sharing our content, donating or becoming member. Thank you for your support!