Episode #218 of SUNDAY WIRE SHOW resumes on Jan 21st 2018 as host Patrick Henningsen brings you a very special LIVE broadcast on the Alternate Current Radio Network (ACR) – covering all the top news stories worldwide…
LISTEN LIVE ON THIS PAGE AT THE FOLLOWING SCHEDULED SHOW TIMES:
5pm-8pm UK Time | 12pm-3pm ET (US) | 9am-12am PT (US)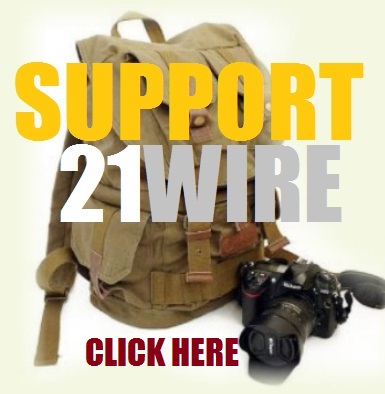 This week the SUNDAY WIRE resumes its regular LIVE broadcasting schedule as host Patrick Henningsen covers this week's top stories from the US, UK and internationally. Patrick will be joined in-studio with Mike Robinson editor of the UK Column to discuss US President Donald Trump's one year anniversary and the latest move by Twitter who is has now been officially subsumed by the US deep state and is now sending out emails to its users to beware of "Russian Influence", Washington's latest #ReleaseTheMemo controversy implicating Obama for Stasi measures using FBI to spy on political opposition. After that we'll be joined by special guest, Moscow-based geopolitical analyst, Mark Sleboda, to talk about the West's ongoing efforts to isolate Russia through sanctions and we'll ask: are these measures really working or not, and what's next? We'll also discuss Erdogan and Turkey's latest illegal foray into Northern Syria's Afrin region and what it really means. In the second hour, we'll connect with European-based investigative journalist Dilyana Gaytandzhieva to discuss her latest investigation into the Pentagon's secret global network of bioweapons labs strategically positioned around Russia and Iran. Later, we're also be joined by our roving correspondent for culture & sport, Basil Valentine to discuss what the beginning of 2018 has been like and decide whether all the fuss about Trump is warranted, or not! Enjoy the show…
HELP US TO KEEP DOING WHAT WE DO – DONATE NOW TO 21WIRE!
SUPPORT 21WIRE – SUBSCRIBE & BECOME A MEMBER @21WIRE.TV
Strap yourselves in and lower the blast shield – this is your brave new world…
*NOTE: THIS EPISODE MAY CONTAIN STRONG LANGUAGE AND MATURE THEMES*
Sunday Wire Radio Show Archives