21st Century Wire says…
Vindication in the courts today for the former BBC DJ David Lee Travis aka 'Harry Cornflake', as the jury found Travis not guilty.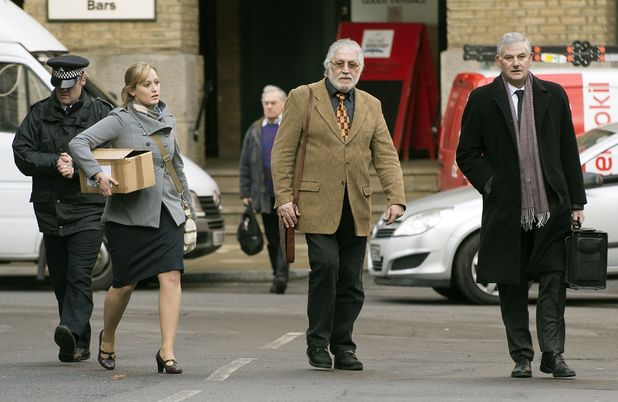 The former pal and BBC colleague of Britain's most prolific pedophile Sir Jimmy Savile OBE, has been under fire since November 2012 when Travis, 68, was implicated in a string of sex-related accusations by former females fans and associates, all said to have taken place between 176 -2003.
Travis has always denied all criminal charges made against him, and today the jury found Travis not guilty of all 12 charges following 20 hours of deliberation, and were unable to return verdicts on two additional charges – indecent assault and sexual assault, so both were discharged.
A further hearing is scheduled to take place at the same court on February 24th to decide whether or not there will be a retrial of the two outstanding charges.
READ MORE SAVILE NEWS AT: 21st Century Wire Savile Files