Move comes after global coverage of case of top-secret detainee, said to be Mossad agent, who died in Israeli prison
Harriet Sherwood in Jerusalem
Alison Rourke in Sydney
Guardian
The Israeli authorities have partially lifted a gag order concerning a man known as "Prisoner X", following widespread international coverage of the case of the top-secret detainee who hanged himself in a high-security prison in Israel. The prisoner was revealed to be an Australian citizen.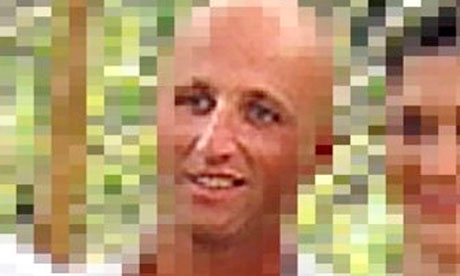 According to Israel Radio, domestic media outlets were permitted to quote foreign reports on Prisoner X but not publish or broadcast original material.
The secret detainee was identified by the Australian Broadcasting Corporation as Ben Zygier, from Melbourne, who it said had become an agent for the Mossad, Israel's  spy agency. Zygier – also known as Ben Alon and Ben Allen – was reported to have been locked in solitary confinement under conditions of strict secrecy in 2010, and hanged himself in his cell later that year. ABC did not disclose the reason for his detention.
The allegations were reported on international news websites, but the Israeli media was forbidden from publishing or broadcasting details. Editors were called by the Israeli prime minister's office to an emergency meeting on Tuesday afternoon, at which their co-operation with the government and the withholding of sensitive information was demanded. Gag orders and military censorship are common in Israel.
Until the partial lifting of the gag order, the media were restricted to reporting questions asked under privilege in the Israeli parliament, which elicited no information beyond a statement by the justice minister that the matter should be examined.
In a front-page comment piece, Aluf Benn, the editor-in-chief of Haaretz, wrote: "Instead of hushing up the blunder, [gag orders] merely shine a spotlight on it. But [Mossad chief Tamir] Pardo and the others believe that if they just apply a little more pressure, the door will remain shut. In the meantime, Facebook, Twitter and Instagram are awash with people forwarding the information, sharing links to foreign websites, expressing opinions – and utterly ignoring those who are making pathetic attempts to turn back the clock to a time before WikiLeaks, and before bloggers who don't give two hoots about the censor."
In the aftermath of the revelations, Australia's department of foreign affairs and trade (DFAT) has launched a review into how diplomats handled the case of Prisoner X.
The review was announced after it became known that  department officials had been made aware in 2010 that Zygier was being held in jail in Israel, but had not passed on the information.
"DFAT had [originally] advised that it was unaware of Mr Allen's detention in Israel," a spokesman said. "DFAT has now advised that some officers of the department were made aware of Mr Allen's detention at the time in 2010 by another Australian agency."
Earlier, the foreign minister, Bob Carr, had said consul officials were not aware of Zygier's circumstances until his parents asked for help in repatriating his body to Australia. Under normal circumstances, foreign embassies are usually advised if one of their nationals is being held in prison.
The leader of the Australian Greens, Christine Milne, said she would pursue the case. "According to press reports, Prisoner X was a dual citizen whose body was returned to Melbourne under suspicious circumstances. Minister Carr must pursue this matter with the Israeli government as a matter of urgency," Milne said in a statement.
Zygier's family have declined to speak to the media.
According to ABC, Zygier was 34 at the time of his death in Ayalon prison. He was married to an Israeli woman, Maya, with whom he had two children. It is unknown whether they still live in Israel or have moved abroad.
A former colleague, Patrick Durkin, who trained as a lawyer with Zygier, wrote of his fond memories of the alleged Mossad spy in the Australian Financial Review. "I remember drinking with Ben one night in 2001 when he recounted his famous story about taking a bullet in the posterior during his military service in Israel which he served shortly before joining our group. He described in vivid detail serving on the front-line and backtracking across war-torn countryside while gun-fire peppered the ground.
"He was extremely proud of his time in the military … I remember passionately debating the finer points of the Israeli-Palestine conflict with Ben who was obviously deeply engaged with the issue."