IMAGE: Panelists Nick Hudson, Nathaniel Pawlowski, Fiona Hine, Gerald Hauser, Andrew Bridgen and Philipp Kruse. 
Patrick Henningsen
21st Century Wire
BRUSSELS – A group of MEPs, together with a new European Citizens Initiative, have come together in the European Parliament this week to defend their countries' respective national sovereignty and to voice their opposition to the World Health Organisation's looming Pandemic Treaty.  
The citizens initiative known as "Trust and Freedom" includes representatives from seven EU countries and has been formed to challenge the WHO's Pandemic Treaty, as well as the WHO's creeping International Health Recommendations which also threaten to undermine individual nations' independent policy decision-making.
The meeting took place on Tuesday July 4th in Brussels, and was led by dissenting MEPs Christine Anderson (Germany), Cristian Terhes (Romania), Mislav Kolakusic, (Croatia), Virginie Jordon (France), and Ivan Vilibor Sincic (Croatia), who were joined by anti-WHO coalition supported by politicians and activists, including British MP Andrew Bridgen (Reclaim Party), Nick Hudson (South Africa/PANDA), Maria Humber-Mogg (Austria), and Justyna Walker (Poland), as well an international team of lawyers led by Philipp Kruse (Switzerland) and Alexander Christ (Germany).

IMAGE: Rebel MEPs Christine Anderson, Cristian Terhes, Mislav Kolakusic, Virginie Jordon, and Ivan Vilibor Sincic discussing their strategy before Tuesday's session in Brussels. 
Last year, Germany's Christine Anderson was one of the first public officials to raise the alarm about the stealth agenda being waged by the globalist operatives in WHO and their partner institutions like the WEF, to reshape their contract between the WHO and EU member states. More worryingly, the new treaty regime would be binding, and would give the WHO de facto governmental authority over EU member states' public health policies provisions – without consulting national governments or their electorates.
The WHO power-grab would effectively compel governments to surrender their national decision-making and policy authority. Their new powers would include the power to declare a pandemic anywhere in the world, dictate new bio surveillance regimes and restrictions on travel, the regulation of free speech, as well as pushing an endless stream of experimental vaccines and pharmaceutical products – many of which have been shown to be neither safe nor effective.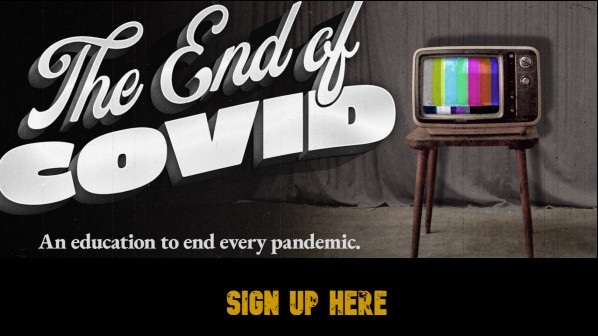 In effect, this would signal an abrupt end to the last vestiges of democracy for European states already hemorrhaging their national sovereignty, as well as economic and foreign policy decision-making through supranational institutions like the European Union and NATO.
MEP Milslav Kolakusic (Croatia) said that WHO domination over member states' public health policymaking would lead to endless "cycles of pandemics" and an undetermined amount of doses of experimental vaccines, including an obligation to impose even more injections for newborn infants.
Other political representatives echoed similar concerns.
MEP Cristian Terhes Live from the European Parliament

A citizens initiative called 'Trust and Freedom' has been set up to challenge the Pandemic Treaty proposed by the @WHO. 7 European countries, plus international speakers uniting against unelected bureaucracy. pic.twitter.com/uPZhSer4oA

— Coronavirus Plushie (@c_plushie) July 4, 2023
Trust and Freedom: Challenging the @WHO Pandemic Treaty.

"Citizens of all nations need to commit to fighting this tendency towards centralisation at all levels and in all places. The entirety of our wellbeing and freedoms is at stake."@NickHudsonCT speaking at the European… pic.twitter.com/OtL4IJkPvI

— Coronavirus Plushie (@c_plushie) July 4, 2023
Swiss lawyer Philipp Kruse reminded the room that, "The public was misled," and proceeded to warn that the WHO's unilateral pandemic regulations will lead to more "useless counter measures" and "experimental substances" being unleashed on unsuspecting populations, with pernicious, weaponised propaganda slogans such as 'No one is safe until everyone is vaccinated.'
"So we are starting this public debate on an international level – to then bring this to where it has to be discussed – to our (national) parliaments," concluded Kruse.
British MP Andrew Bridgen supports the initiative, and believes cooperation is the key to success, stating, "It's raising the profile. If the Citizens Initiative in the EU could work and stop the WHO power grab, I don't mind where it happens. We're all completely aligned, and we all know the tyranny that's involved in what the WHO, through the UN, are doing to all our citizens…I'll stand shoulder to shoulder with my European colleagues – whether they're MEPs or members of their own local parliaments."
"The sooner we turn the page on this dark chapter in our human history, the better for all of us," added Bridgen.
We're in Brussels at EU Parliament for European Citizens Initiative against the authoritarian #WHO Pandemic Treaty, had a chance to catch up with panel speaker British MP @ABridgen after the session about why this effort is crucial now… #TrustandFreedom @CoviLeaksCVVAM pic.twitter.com/M6aEbwdmVk

— Patrick Henningsen (@21WIRE) July 4, 2023
MEP Anderson did not pull any punch when it came to signalling her intent to the WHO and its technocrats.
"Take it from the millions and millions of people around the world, we will bring you down. And we will not tire until we have done just that. So brace yourselves, we are here and the fight is on," said Anderson.
Indeed, the WHO has been put on notice. 
EXCLUSIVE REPORT: Trust and Freedom – Challenging the Pandemic Treaty at the European Parliament, Brussels

A collaboration between @OracleFilmsUK and Grit News.

We headed to Brussels at the EU Parliament where MEPs and 7 representatives from their respective countries came… pic.twitter.com/XbtVDdld0o

— Grit News (@Grit_News) July 7, 2023
WATCH THE FULL LIVESTREAM OF THE EVENT BY ORACLE FILMS HERE
READ MORE VACCINE NEWS AT: 21st Century Wire Vaccine Files
SUPPORT OUR INDEPENDENT MEDIA PLATFORM – BECOME A MEMBER @21WIRE.TV