HARTFORD, Conn. (AP) — Search giant Google has agreed to a $391.5 million settlement with 40 states to resolve an investigation into how the company tracked users' locations, state attorneys general announced Monday.
The states' investigation was sparked by a 2018 Associated Press story, which found that Google continued to track people's location data even after they opted out of such tracking by disabling a feature the company called "location history."
The attorneys general called the settlement a historic win for consumers, and the largest multi state settlement in U.S history dealing with privacy.
It comes at a time of mounting unease over privacy and surveillance by tech companies that has drawn growing outrage from politicians and scrutiny by regulators. The Supreme Court's ruling in June ending the constitutional protections for abortion raised potential privacy concerns for women seeking the procedure or related information online.
"This $391.5 million settlement is a historic win for consumers in an era of increasing reliance on technology," Connecticut Attorney General William Tong said in a statement. "Location data is among the most sensitive and valuable personal information Google collects, and there are so many reasons why a consumer may opt-out of tracking."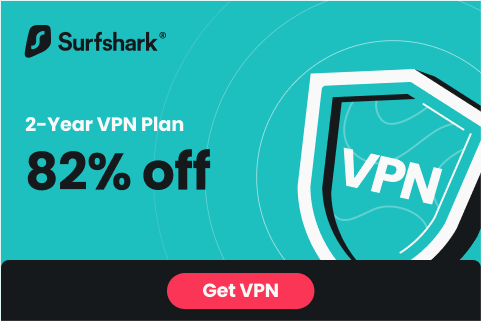 Google, based in Mountain View, California, said it fixed the problems several years ago.
"Consistent with improvements we've made in recent years, we have settled this investigation, which was based on outdated product policies that we changed years ago," company spokesperson Jose Castaneda said in a statement.
Location tracking can help tech companies sell digital ads to marketers looking to connect with consumers within their vicinity. It's another tool in a data-gathering toolkit that generates more than $200 billion in annual ad revenue for Google, accounting for most of the profits pouring into the coffers of its corporate parent, Alphabet — which has a market value of $1.2 trillion.
In its 2018 story, The AP reported that many Google services on Android devices and iPhones store users' location data even if they've used a privacy setting that says it will prevent Google from doing so. Computer-science researchers at Princeton confirmed these findings at the AP's request.
Storing such data carries privacy risks and has been used by police to determine the location of suspects.
The AP reported that the privacy issue with location tracking affected some 2 billion users of devices that run Google's Android operating software and hundreds of millions of worldwide iPhone users who rely on Google for maps or search.
The attorneys general who investigated Google said a key part of the company's digital advertising business is location data, which they called the most sensitive and valuable personal data the company collects. Even a small amount of location data can reveal a person's identity and routines, they said.
Google uses the location information to target consumers with ads by its customers, the state officials said.
The attorneys general said Google misled users about its location tracking practices since at least 2014, violating state consumer protection laws.
As part of the settlement, Google also agreed to make those practices more transparent to users. That includes showing them more information when they turn location account settings on and off and keeping a webpage that gives users information about the data Google collects.
The shadowy surveillance brought to light by The AP troubled even some Google engineers, who recognized the company might be confronting a massive legal headache after the story was published, according to internal documents that have subsequently surfaced in consumer-fraud lawsuits.
Arizona Attorney General Mark Brnovich filed the first state action against Google in May 2020, alleging that the company had defrauded its users by misleading them into believing they could keep their whereabouts private by turning off location tracking in the settings of their software.
Arizona settled its case with Google for $85 million last month, but by then attorneys general in several other states and the District of Columbia had also pounced on the company with their own lawsuits seeking to hold Google accountable for its alleged deception.
You want Google to stop tracking you? Know how:
The following advice is from Geospatial World…
For any device:
Fire up your browser and go to myactivity.google.com. (You'll need to be logged into Google) On the upper left drop-down menu, go to Activity Controls. Turn off both Web & App Activity and Location History. That should prevent precise location markers from being stored to your Google account.
Google will warn you that some of its services won't work as well with these settings off. In particular, neither the Google Assistant, a digital concierge, nor the Google Home smart speaker will be particularly useful.
On Android:
Under the main settings icon click on Security & location, scroll down to Privacy heading and tap Location. You can toggle it off for the entire device.
Use App-level permissions to turn off access to various apps. Unlike the iPhone, there is no setting for While Using. You cannot turn off Google Play services, which supplies your location to other apps if you leave that service on.
Sign in as a guest on your Android device by swiping down from top and tapping the downward-facing caret, then again on the torso icon. Be aware of which services you sign in on, like Chrome.
You can also change search engines even in Chrome.
On iOS:
If you use Google Maps, adjust your location setting to While Using the App; this will prevent the app from accessing your location when it's not active. Go to Settings > Privacy > Location Services and from there select Google Maps to make the adjustment.
In the Safari web browser, consider using a search engine other than Google. Under Settings Safari Search Engine, you can find other options like Bing or DuckDuckGo. You can turn location off while browsing by going to Settings > Privacy > Location Services > Safari Websites, and turn this to Never. (This still won't prevent advertisers from knowing your rough location based on IP address on any website).
You can also turn Location Services off to the device almost completely from Settings > Privacy > Location Services. Both Google Maps and Apple Maps will still work, but they won't know where you are on the map and won't be able to give you directions. Emergency responders will still be able to find you if the need arises.
How to delete past location tracking Google has on you
On the page myactivity.google.com, look for any entry that has a location pin icon beside Details. Clicking on that pops up a window that includes a link that sometimes says From your current location. Clicking on it will open Google Maps, which will display where you were at the time.
You can delete it from this popup by clicking on the navigation icon with the three stacked dots and then Delete.
Some items will be grouped in unexpected places, such as topic names, google.com, Search, or Maps. You have to delete them item by item. You can wholesale delete all items in date ranges or by service, but will end up taking out more than just location markers.
SEE ALSO: 
Now you need warrants to access location data in US, rules SC
Check out 10 key features of GDPR
Inspired from GDPR, India drafts its own bill on data protection
READ MORE GOOGLE NEWS AT: 21st Century Wire Google Files
ALSO JOIN OUR TELEGRAM CHANNEL
PLEASE HELP SUPPORT OUR INDEPENDENT MEDIA PLATFORM HERE


Get Clive de Carle's Natural Health essentials of the finest quality, including vitamin & mineral supplements here.