Episode #429 of SUNDAY WIRE SHOW resumes this week, August 7, 2022, broadcasting LIVE on the Alternate Current Radio Network (ACR)…
LISTEN LIVE ON THIS PAGE – START TIMES:

5pm-8pm UK Time | 12pm-3pm EST (US) | 9am-12pm PST (US)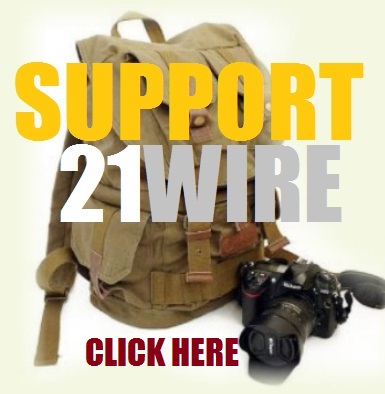 NOTE: Our main Twitter account for Patrick Henningsen @21WIRE has been permanently deplatformed by Twitter's censorship department – so please follow and promote our official media account instead, @21stCenturyWire.
This week the SUNDAY WIRE broadcasts LIVE on ACR, with host Patrick Henningsen on location in Brighton, England, as we cover the top stories in US, UK and internationally. In the first hour Patrick discusses the inevitable demise of the West's most hype puppet leader in history, Ukrainian president Volodymyr Zelensky, who is quickly falling out of favor with his western sponsors, and single-handedly destroying his country by fronting NATO's un-winnable proxy war against Russia. Later, we hope to link up with the Sunday Wire's roving correspondent for culture & sport, Basil Valentine some on-the-fly commentary on Brighton Beach, and some words of wisdom. In the second hour, we will reply an important three-way interview with best-selling author F. William Engdahl and French journalist Freddie Ponton about the globalists' war on food, the nefarious goals of the Great Reset agenda, and why the recent Dutch farmers revolt is a harbinger of things to come. All this and much more.

Featured Music by Walk-On Army & Permanent Wave
NOTE: Our weekly show will be available in podcast recording after the LIVE program, here at 21WIRE and on all major podcasting platforms (see links below).
SUPPORT OUR WINTER FUNDRAISING DRIVE HERE OR JOIN OUR MEMBERSHIP COMMUNITY @21WIRE.TV
*NOTE: THIS EPISODE MAY CONTAIN STRONG LANGUAGE AND MATURE THEMES*
Sunday Wire Radio Show Archives