Episode #307 of SUNDAY WIRE SHOW resumes on Dec 22, 2019 with host Patrick Henningsen, broadcasting LIVE on the Alternate Current Radio Network (ACR)…
LISTEN LIVE ON THIS PAGE – START TIMES:

5pm-8pm UK Time | 12pm-3pm ET (US) | 9am-12pm PT (US)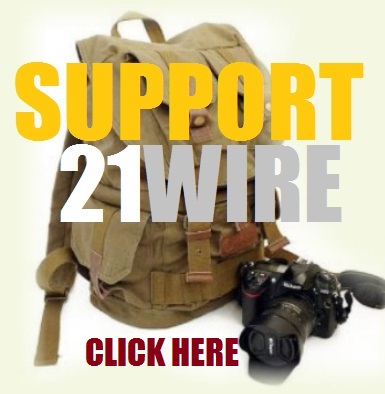 This week the SUNDAY WIRE broadcasts LIVE on ACR with host Patrick Henningsen covering the top stories in the US, Europe and Internationally. With Christmas approaching we'll take a brief look back at 2019 to discuss a few of the many of the stories which impacted our world – Trump's travails, RussiaGate, UkraineGate, Mueller, Impeachment, OPCW, Assange, Venezuela, Syria, Brexit, Greta, and also the ever-rising tide of major protests happening across the globe. What does it mean, and what's next? We'll discuss. In the first hour we also go live on location to Hong Kong, China with Andre Vltchek, intrepid writer and author of the best-selling title Exposing Lies of the Empire, who is covering events on the ground there, as the 'pro-democracy' protests continue to veer towards even more extremism and violence, all the while still being marketed by western media as 'peaceful protestors.' In the second hour we'll catch up with the SUNDAY WIRE's Roving Correspondent for Culture & Sport, Basil Valentine, to discuss his synopsis of what was important in 2019, the uncertain future of British politics post-election and Brexit, as well as equine intrigue and some fun on betting on the weather this Xmas. And stick around after the show, relax and enjoy an extra full hour featuring our tongue & cheek Christmas music playlist. All this and much more. Enjoy the show…
SUPPORT 21WIRE: DONATE TO OUR WINTER FUNDRAISING DRIVE!
AND ALSO BECOME A TEAM MEMBER@21WIRE.TV
*NOTE: THIS EPISODE MAY CONTAIN STRONG LANGUAGE AND MATURE THEMES*
Sunday Wire Radio Show Archives