Episode #124 of SUNDAY WIRE SHOW resumes this Sunday Feb. 28, 2016 as host Patrick Henningsen delivers 3 HOURS of power-packed talk radio…
LISTEN LIVE ON THIS PAGE AT THE FOLLOWING SCHEDULED SHOW TIMES:
SUNDAYS – 5pm-8pm UK Time | 12pm-3pm ET (US) | 9am-12pm PT (US)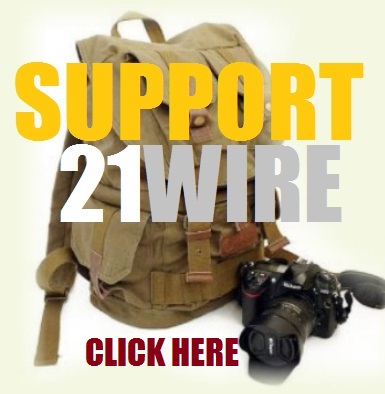 This week's very special edition of THE SUNDAY WIRE is broadcasting LIVE, as host Patrick Henningsen returns after a week away – for another power-packed show covering the top news stories internationally. In the first hour we cover the recent GOP blood bath and Hillary's recent surge past Bernie in the Dems primary race. At the 30 min mark we're joined by 21WIRE's lead investigative writer Shawn Helton to talk about what's happening between Apple and the FBI's encryption battle. In the second hour we're joined by a very special guest on a LIVE link from Turkey, Middle East expert and author of The Unmaking of the Middle East, Jeremy Salt, to discuss what's really going on between the lines in Syria, Turkey, Saudi Arabia and the rest. In the third hour we'll connect with 21WIRE special contributor Basil Valentine to talk about US elections, UK 'Brexit' and pick up a few loose ends from the headlines.
EDITOR'S NOTE: Regarding statement made during 'SHOUT' segment, Apple CEO Tim Cook worked previously at IBM not Lockheed Martin. However, both John McAfee and FBI Director James Comey worked with defense giant Lockheed Martin. Comey was Senior Vice President at Lockheed.
SHOUT POLL: SHOULD APPLE GIVE THE FBI THE BACK DOOR KEY? VOTE HERE.
Strap yourselves in and lower the blast shield – this is your brave new world…

*NOTE: THIS EPISODE MAY CONTAIN STRONG LANGUAGE AND MATURE THEMES*