Episode #419 of SUNDAY WIRE SHOW resumes this week, May 15, 2022, broadcasting LIVE on the Alternate Current Radio Network (ACR)…
LISTEN LIVE ON THIS PAGE – START TIMES:

5pm-8pm UK Time | 12pm-3pm EST (US) | 9am-12pm PST (US)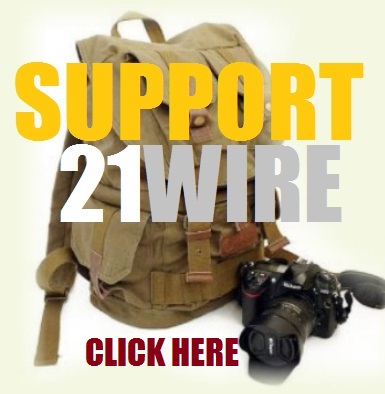 NOTE: Our main Twitter account for Patrick Henningsen @21WIRE has been permanently deplatformed by Twitter's censorship department – so please follow and promote our official media account instead, @21stCenturyWire.
This week the SUNDAY WIRE broadcasts LIVE on ACR, with host Patrick Henningsen covering all the top stories in US, UK and internationally. This week, we'll be joined by special guest, jazz & world music artist and author, Gilad Atzmon, to discuss the incredible situation at the Azovstal Industrial Plant in Mariupol, as Ukraine's Zelensky regime and its western media counterparts try and erect a modern mythology and grand narrative around the Azov Battalion holdouts hiding underneath the city's final battle zone. Gilad also discusses the construction of the Zelensky public image in the West, his relationship to Israel, and how this conflict is revealing many inconvenient things about the US and its allies. Later on in the second hour, we're joined by British comedian Phil Zimmerman to preview his controversial one-man show, Killing Granny, at this year's Brighton Fringe Festival, along with the Sunday Wire's roving correspondent for culture & sport, Basil Valentine, for a look at the state of the world through his fractal lens. All this and much more.
Featured Music by Walk-On Army & Utility
Our weekly show will be available in podcast recording after the LIVE program, here at 21WIRE and on all major podcasting platforms (see links below).

Get Clive de Carle's Natural Health essentials of the finest quality, including vitamin & mineral supplements here.
.
SUPPORT OUR WINTER FUNDRAISING DRIVE HERE OR JOIN OUR MEMBERSHIP COMMUNITY @21WIRE.TV
*NOTE: THIS EPISODE MAY CONTAIN STRONG LANGUAGE AND MATURE THEMES*
Sunday Wire Radio Show Archives