SEE ALSO: Ex-Navy SEALS Found Dead on 'Captain Phillips Ship' Points to Maritime Piracy Scam
Shawn Helton 
21st Century Wire
Suspicion seems to be rising over the questionable deaths of two former SEALS found aboard the cursed 'Captain Phillips ship,' the Maersk Alabama.
Mark Kennedy 43 and Jeffrey Reynolds 44, both ex-Navy SEALS, were found dead within a cabin aboard the Maersk Alabama on February 18th as it was docked in Port Victoria, in The Seychelles Islands, apparently after a night on the town at local bars and casinos, shutting down the Victoria International Casino, along the way drinking with crew mates and sailors said to be from New Zealand.
Two crew members were seen walking back to the ship around 11pm. Kennedy and Reynolds were allegedly caught on a surveillance camera departing the casino with two women outside, disappearing from view around 3am, just after Robert Nanty, a casino security guard had escorted the men out around the same time. Yet, according to local police reports both men made it back to the infamous Maersk cargo ship around 6am.
This raises important questions about the two contractors whereabouts before they were discovered some 12 hours later, as there was a three-hour gap in the timeline that was unaccounted for before they arrived back at the ship.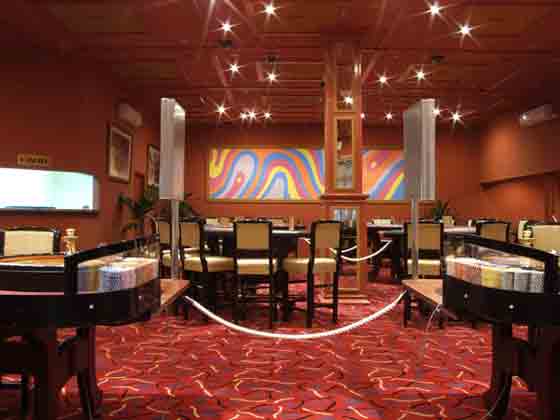 IMAGE: Victoria International Casino – a modest 1,507 square foot gaming space in Port Victoria.
Authorities have not identified either of the women said to be with both men upon leaving the casino.
Below is a screen shot of security contractor Mark Kennedy's personal LinkedIn profile. I was unable to obtain Jeffery Reynolds profile, however both men were highly decorated and honorably discharged with a combined 34 years of service in the military and contracting work.

.
It was initially reported by the Associated Press, that unspecified drugs were allegedly found near both bodies, but it has now been claimed that both Kennedy and Reynolds died from respiratory failure resulting in a heart attack – imagine the odds.
Kennedy was also said to have had a syringe held in his left hand as he was found on the floor face up, while Reynolds was found slumped on the bed within the cabin. Traces of 'brown heroin powder' were also said to be at the scene.
Authorities have suggested that both men died of a drug overdose, however, most finalized autopsies can take 30-45 days, and in complex cases as many as 90 days.
Would two healthy men dying in their early 40's qualify as a complex case, considering they died exactly the same way, near the same time, presumably from the same cause?
Drug use aboard the Maersk is strictly prohibited and according to a former Navy reservist Jeremy White, "There's no way you can do their job with that." Add to this that the security group Trident and Maersk  both have  mandatory drug and alcohol tests. In a recent NY times article there were other examples of people's suspicions over the apparent drug related deaths:
"Brian Beckcom, a Houston lawyer who represents some Maersk crewmen from the 2009 hijacking and said Mr. Kennedy's widow had sought his advice, said that he too was baffled by the death. Mr. Kennedy had "tons of medical training," Mr. Beckcom said, adding that he thought Mr. Kennedy would be wary of using heroin overseas and possibly falling for something tainted or so strong it could lead to overdose or death."
Not one person has come forward suggesting that either of these men would have used hard drugs as both were said to be in good psychical condition, especially for their age.
So what really happened here?
The scene conjures up many of the suspicious Hollywood heroin deaths over the last half century where its been suggested by some, that many have died by forced injection.
Samples have been sent to Mauritius Forensic Science Laboratory to see if the drugs were responsible for both deaths, a facility which is said to be 1000 miles away from where the deaths occurred.
Why would they send the samples to such a far off  location, considering time is often a factor when handling forensic evidence?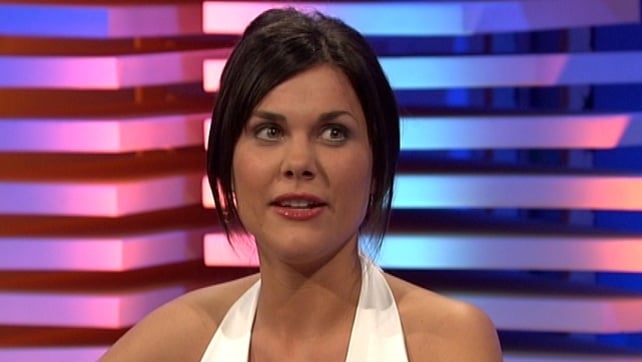 IMAGE: Victim Michaela McAreavey.
The Mauritius lab has been under heavy scrutiny in recent years, as seen in the widely publicized Michaela McAreavey 'honeymoon murder' trial in 2011. During the trial the Mauritius government sought a new director for the stated forensic lab, as forensic experts claimed the crime scene had been allegedly contaminated because of the lack of precaution taken by local police when gathering evidence.
And what about the contents of the Mersk Alabama's cargo around the time of the deaths? Certainly that could provide a missing piece to this puzzle.
It's also important to note that military operators have been overseeing the world's largest opium fields in Afghanistan and their contracts have been approved through the year 2024, yet nobody seems to be able to put an end to the black drug trade that exists throughout the world, a trade which has seen booming exports in heroin ever since US and NATO troops arrived in that country in 2001.
In 2012, reportedly 3.8 billion was spent on contractors and anti-piracy security at sea. The actual threat of a pirate attack is less than 1%, even for ships traveling through the Gulf of Aden.
There is big money to be had in the anti-piracy contracting world, and it doesn't help that multinational corporations play both sides of the fence when it comes to threats made against ships.
Here is a window into some of business opportunities available at Maersk – Watch their big brother style corporate video below:

.
 "Pick a point on the globe any point and Maersk won't be faraway."
Watch for more updates. Any clues or feedback, please leave in comment section below.
READ MORE NAVY SEAL NEWS: 21st Century Wire Navy SEAL Files