Artwork by Joseph Arthur (2022)
Episode #436 of SUNDAY WIRE SHOW resumes this week, Oct 2, 2022, broadcasting LIVE on the Alternate Current Radio Network (ACR)…
LISTEN LIVE ON THIS PAGE – START TIMES:

5pm-8pm UK Time | 12pm-3pm EST (US) | 9am-12pm PST (US)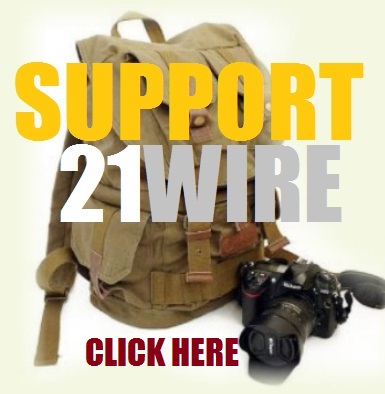 NOTE: Our main Twitter account for Patrick Henningsen @21WIRE has been permanently deplatformed by Twitter's censorship department – so please follow and promote our official media account instead, @21stCenturyWire.
This week the SUNDAY WIRE broadcasts LIVE on ACR, with host Patrick Henningsen covering the biggest stories in the US, Europe and internationally. This week, we continue our American Road Trip, this time broadcasting from a novel location, up on Wind Cave, Usery Mountain in Arizona, with special guest, artist, musician and radio host, Joseph Arthur host of Joseph Artur and his Technicolor Dreamcast on TNT Radio, for an enlightening discussion of the state of modern man, the world, music, art, free speech, conspiracies, and transcending cancel culture – so expect the unexpected. Later, in the third hour we're joined by the Sunday Wire's roving correspondent for culture & sport, Basil Valentine to breakdown an intensifying WWIII fever pitch driven exclusively by the western mainstream media, and the US and its NATO allies. Basil will also examine the increasingly redundant Left-Right political paradigm. All this and much more.
JOIN HUMAN CHAIN FOR JULIAN ASSANGE IN LONDON ON OCT 8TH! DETAILS HERE

Get Clive de Carle's Natural Health essentials of the finest quality, including vitamin & mineral supplements here.
Featured Music by Joseph Arthur
Get New Dawn Magazine Sept-Oct Issue, Out Now!
https://21w.co/nd194
SUPPORT OUR MEDIA OUTLET HERE OR JOIN OUR MEMBERSHIP COMMUNITY @21WIRE.TV
NOTE: Our weekly show will be available in podcast recording after the LIVE program, here at 21WIRE and on all major podcasting platforms (see links below).
*NOTE: THIS EPISODE MAY CONTAIN STRONG LANGUAGE AND MATURE THEMES*
Sunday Wire Radio Show Archives