Episode #389 of SUNDAY WIRE SHOW resumes this week, September 26, 2021 broadcasting LIVE on the Alternate Current Radio Network (ACR)…
LISTEN LIVE ON THIS PAGE – START TIMES:

5pm-8pm UK Time | 12pm-3pm EST (US) | 9am-12pm PST (US)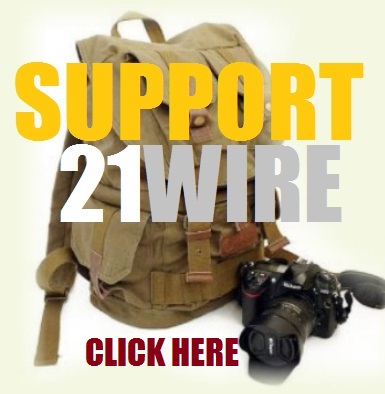 This week the SUNDAY WIRE broadcasts LIVE on ACR, host Patrick Henningsen returns to the microphone after an extended hiatus, covering all the top stories internationally. In the first hour we attempted to connect our first guest from Canada, pro-freedom campaigner and activist Chris Sky but to no avail (Chris is under heavy fire at the moment, so we'll hopefully reconnect with him in one of our next episodes) to discuss his country's descent into full-blown fascism as the Trudeau regime enacts medical apartheid with Vaccine Passports. In the second hour, we'll connect with the Sunday Wire's Roving Correspondent for Culture & Sport, Basil Valentine, for all the latest chicanery in Britain and beyond. All this and much more.
'LUV'IN OLD NORMAL' T-SHIRTS AVAILABLE NOW@ SHOP 21
SUPPORT OUR MEDIA PLATFORM HERE OR BECOME A MEMBER@21WIRE.TV
*NOTE: THIS EPISODE MAY CONTAIN STRONG LANGUAGE AND MATURE THEMES*
Download most recent podcast Episode #389
Sunday Wire Radio Show Archives