Episode #384 of SUNDAY WIRE SHOW resumes this week, August 8, 2021 with Patrick Henningsen broadcasting LIVE on the Alternate Current Radio Network (ACR)…
LISTEN LIVE ON THIS PAGE – START TIMES:

5pm-8pm UK Time | 12pm-3pm EST (US) | 9am-12pm PST (US)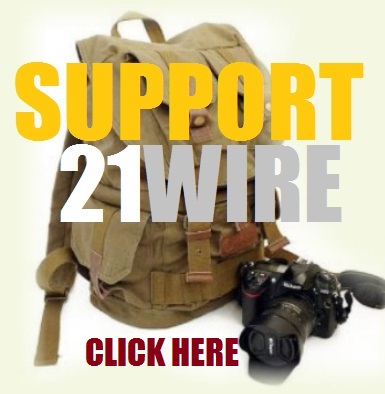 This week the SUNDAY WIRE broadcasts LIVE as host Patrick Henningsen covers the top stories in the US and internationally. In the first hour we'll talk with UK-based medical professional, academic and researcher Dr Kevin Corbett PhD, to discuss the unprecedented scandal now unfolding in the wake of the alleged 'global pandemic', as government officials around the world are suddenly backtracking on previously 'settled science' claims on PCR testing, masks, asymptomatic spreading, while seeming to prepare for another round of lockdowns this winter. Dr Corbett also shares some striking parallels between the current Covid hysteria and his time working in medical research during the HIV/AID crisis years earlier. Later in the second hour, we'll connect with the Sunday Wire's roving correspondent for culture & sport, Basil Valentine, for an off-beat look at European uprisings against Vaccine Passports and open-ended 'global pandemic' narrative. All this and much more.
'LUV'IN OLD NORMAL' T-SHIRTS AVAILABLE NOW@ SHOP 21
SUPPORT OUR MEDIA PLATFORM HERE OR BECOME A MEMBER@21WIRE.TV

*NOTE: THIS EPISODE MAY CONTAIN STRONG LANGUAGE AND MATURE THEMES*
Sunday Wire Radio Show Archives