Episode #373 of SUNDAY WIRE SHOW resumes this week, May 16, 2020 with Patrick Henningsen broadcasting LIVE on the Alternate Current Radio Network (ACR)…
LISTEN LIVE ON THIS PAGE – START TIMES:

5pm-8pm UK Time | 12pm-3pm EST (US) | 9am-12pm PST (US)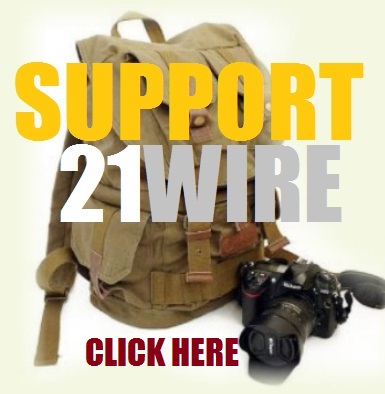 This week the SUNDAY WIRE broadcasts LIVE as host Patrick Henningsen covers the top stories in the US, Europe and internationally. In the first hour, we'll be joined by a journalist and Middle East correspondent Robert Inlakesh, for a deep discussion on troubling situation in Gaza, Palestine, as Israeli military threatens an imminent ground invasion. Where is this situation heading and what can we expect next? In the second hour, we'll talk with Nacho, based in London and founding member of StandUpX and catalyst for an emerging international pro-freedom movement who successfully mounted a number of successful anti-lockdown demonstrations this weekend. In the third hour, we'll connect with the Sunday Wire's roving correspondent for culture & sport, Basil Valentine, for an alternative look at this week's events in the UK and America. All this and much more.
'LUV'IN OLD NORMAL' T-SHIRTS AVAILABLE NOW HERE AT SHOP21
Get Your Copy of New Dawn Magazine's 'VACCINE PASSPORT' May-June Issue
JOIN OUR NEW TELEGRAM CHANNEL HERE
PLEASE HELP SUPPORT OUR MEDIA PLATFORM HERE
AND ALSO BECOME A TEAM MEMBER @21WIRE.TV

*NOTE: THIS EPISODE MAY CONTAIN STRONG LANGUAGE AND MATURE THEMES*
Sunday Wire Radio Show Archives