Episode #364 of SUNDAY WIRE SHOW resumes on this week, February 28, 2020 with host Patrick Henningsen, broadcasting LIVE on the Alternate Current Radio Network (ACR)…
LISTEN LIVE ON THIS PAGE – START TIMES:

5pm-8pm UK Time | 12pm-3pm EST (US) | 9am-12pm PST (US)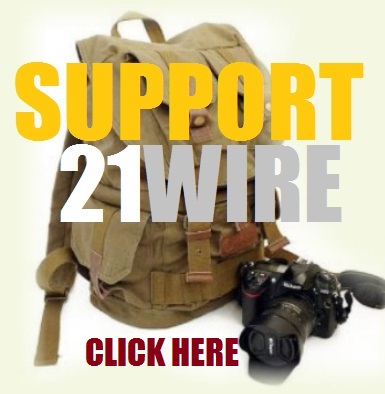 This week the SUNDAY WIRE broadcasts LIVE on ACR with host Patrick Henningsen is covering the top stories in the US, Europe and internationally. In the first hour we'll be joined by independent journalist and special contributor to 21WIRE, Brian Berletic editor of Land Destroyer to discuss the New Space Race. In the second hour, we will pay our respects to a giant in the alternative media and beyond, remembering the great Ian R. Crane who sadly departed this realm this past week. All this and much more.
PLEASE HELP SUPPORT OUR




WINTER FUNDRAISING DRIVE

HERE
AND ALSO BECOME A TEAM MEMBER @21WIRE.TV

*NOTE: THIS EPISODE MAY CONTAIN STRONG LANGUAGE AND MATURE THEMES*
Download the most recent Episode #364
Sunday Wire Radio Show Archives