Episode #359 of SUNDAY WIRE SHOW resumes on this week, January 24, 2020 with host Patrick Henningsen, broadcasting LIVE on the Alternate Current Radio Network (ACR)…
LISTEN LIVE ON THIS PAGE – START TIMES:

5pm-8pm UK Time | 12pm-3pm EST (US) | 9am-12pm PST (US)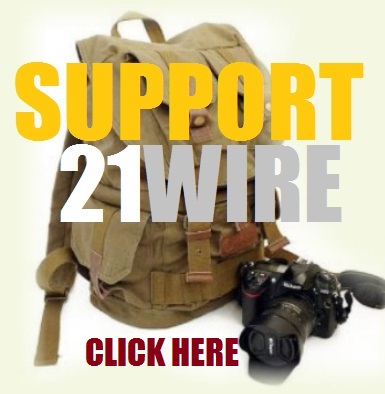 This week the SUNDAY WIRE broadcasts LIVE on ACR this week with host Patrick Henningsen, covering the top stories in the US, Europe and internationally. This week saw the bizarre, socially-distanced and masked inauguration of Joe Biden as America's 46th President. We'll begin to unpack it, and tell you what it means going forward. Later in the second hour, we'll connect with SUNDAY WIRE Roving Correspondent for Culture & Sport Basil Valentine for more reflections and prescient predictions. All this and much, more. Enjoy the show…
PLEASE HELP SUPPORT OUR




WINTER FUNDRAISING DRIVE

HERE
AND ALSO BECOME A TEAM MEMBER @21WIRE.TV

*NOTE: THIS EPISODE MAY CONTAIN STRONG LANGUAGE AND MATURE THEMES*
Listen to "Episode #359 – 'Dark Winter Inauguration'" on Spreaker.
Download the most recent Episode #359
Sunday Wire Radio Show Archives