Episode #316 of SUNDAY WIRE SHOW resumes on February 23, 2020 with host Patrick Henningsen, broadcasting LIVE on the Alternate Current Radio Network (ACR)…
LISTEN LIVE ON THIS PAGE – START TIMES:

5pm-8pm UK Time | 12pm-3pm ET (US) | 9am-12pm PT (US)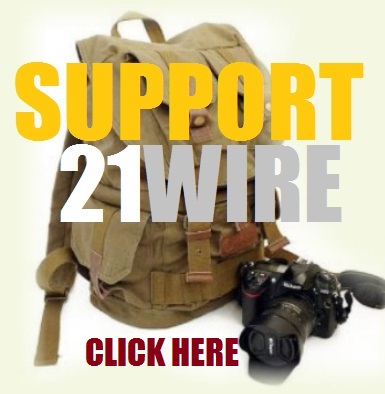 This week the SUNDAY WIRE broadcasts LIVE on ACR with host Patrick Henningsen covering the top stories in the US, Europe and internationally. We're in London to discuss this week's extradition hearing for Julian Assange, in-studio with special guest Joe Lauria, editor of Consortium News. We'll also look back at yesterday's march by Assange supporters to Parliament Square, some of the great addresses made by Assange supporters including Roger Waters, Brian Eno, and Yanis Varoufakis. Later in the second hour, we'll return to 21WIRE intrepid reporter on the ground in Southeast Asia, with best-selling author, Andre Vltchek, for an exclusive report on the current devastation of the Southeast Asian island of Borneo, as well as a brief update on situation in Hong Kong and China with the panic and spread of the Coronavirus. All this and much, much more. Enjoy the show…
See more LIVE reporting of Assange march and court hearing @21WIRE on Twitter
ONE WEEK LEFT: SUPPORT 21WIRE – DONATE TO OUR WINTER FUNDRAISING DRIVE!
AND ALSO BECOME A TEAM MEMBER@21WIRE.TV
*NOTE: THIS EPISODE MAY CONTAIN STRONG LANGUAGE AND MATURE THEMES*
Sunday Wire Radio Show Archives