Episode #305 of SUNDAY WIRE SHOW resumes on Dec 8, 2019 with host Patrick Henningsen, broadcasting LIVE on the Alternate Current Radio Network (ACR)…
LISTEN LIVE ON THIS PAGE – START TIMES:

5pm-8pm UK Time | 12pm-3pm ET (US) | 9am-12pm PT (US)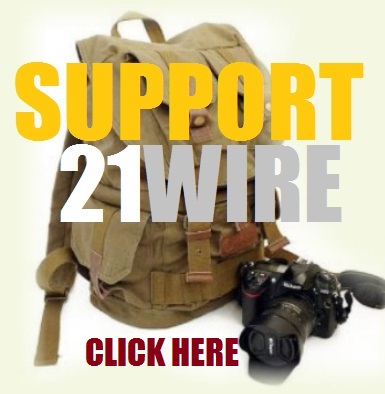 This week the SUNDAY WIRE broadcasts LIVE on ACR with host Patrick Henningsen covering the top stories in the US, Europe and Internationally. This week we'll the discuss the latest MSM defection over the OPCW leak, as a journalist resigns over Newsweek's cover-up of fraud at the OPCW in an attempt to cover-up an intentionally manipulated report about a non-existent chemical weapons 'chlorine' attack. over-the-top obsession in the US and Europe (now a national fetish in US, UK) over alleged 'foreign' (Russian) election meddling, as we find out who is really doing the meddling (and it ain't Putin). Later in the first hour (guest Niko House was unable to make it this week) we discuss what really going on with the Democrat's 2020 Presidential Election field – as CNN is at it again, giving Congresswoman Tulsi Gabbard the 'Ron Paul treatment' as they erase her from their 2020 election coverage. In the second hour, we" go live on the ground in South America to for a look behind the imperial media's iron curtain of information, with intrepid reporter and author of best-selling book, "Exposing the Lies of Empire", Andre Vltchek from a fresh update on situation in Bolivia, and also Colombia and Chile. Later in the final segment of overdrive, we'll talk with SUNDAY WIRE Roving Correspondent for Culture & Sport, Basil Valentine, to find out how the UK General Election is turning out, and who may be victorious next week . All this and much more. Enjoy the show…
SUPPORT 21WIRE: DONATE TO OUR WINTER FUNDRAISING DRIVE!
OR BECOME A TEAM MEMBER@21WIRE.TV
*NOTE: THIS EPISODE MAY CONTAIN STRONG LANGUAGE AND MATURE THEMES*
Sunday Wire Radio Show Archives