Episode #221 of SUNDAY WIRE SHOW resumes on Feb 11th 2018 as host Patrick Henningsen brings you a very special LIVE broadcast on the Alternate Current Radio Network (ACR) – covering all the top news stories worldwide…
LISTEN LIVE ON THIS PAGE AT THE FOLLOWING SCHEDULED SHOW TIMES:
5pm-8pm UK Time | 12pm-3pm ET (US) | 9am-12am PT (US)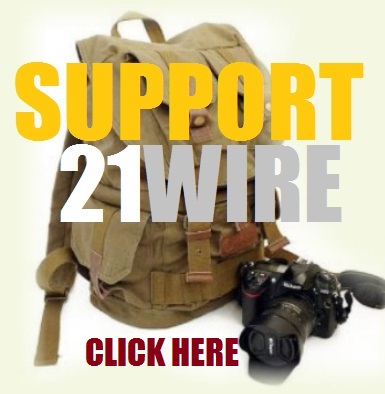 This week the SUNDAY WIRE broadcasts LIVE as host Patrick Henningsen discusses this week's top stories from the US, Europe and beyond. In the first hour we'll cover the this week's frightening trifecta: the the downing of an Israeli jet by Syria Army, the US airstrike in Syria which killed roughly 100 Syrian coalition forces, and the shoot-down a Russian fighter jet by terrorists in Idlib, Syria. We'll also cast a protruding eyeball on Adam Schiff's struggling 'Russian Collusion' investigation in Washington and flesh out the latest. Later in the first hour we will be joined by special guest, independent journalist Eva Bartlett, to discuss her recent UK tour, as well as breaking events in Syria, the state of the western mainstream media and its role in fomenting conflict. Finally in the final hour, we'll be joined by Sunday Wire roving correspondent for culture & sport, Basil Valentine, to talk about US VP Mike Pence's awful diplomatic display at the Winter Olympics in South Korea. Enjoy the show…
HELP US TO KEEP DOING WHAT WE DO: DONATE NOW TO 21WIRE!
SUPPORT 21WIRE – SUBSCRIBE & BECOME A MEMBER @21WIRE.TV
Strap yourselves in and lower the blast shield – this is your brave new world…
*NOTE: THIS EPISODE MAY CONTAIN STRONG LANGUAGE AND MATURE THEMES*
Sunday Wire Radio Show Archives