Episode #178 of SUNDAY WIRE SHOW resumes this March 26, 2017 as host Patrick Henningsen brings you this week's special LIVE broadcast on the Alternate Current Radio Network…
LISTEN LIVE ON THIS PAGE AT THE FOLLOWING SCHEDULED SHOW TIMES:
5pm-8pm UK Time | 12pm-3pm Eastern Time (US) | 9am-12pm Pacific Time (US)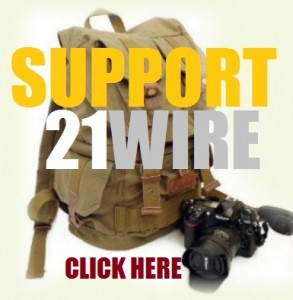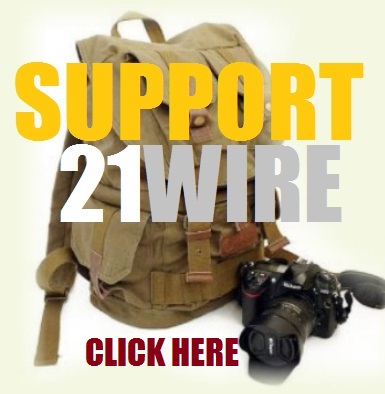 This week's edition of THE SUNDAY WIRE is a very special LIVE broadcast connecting North America and Europe, as host Patrick Henningsen covers the top stories in the US and internationally. In the first hour we'll connect with a special guest, Patrice, a western special forces commando who found himself fighting on the front lines with the Syrian Arab Army in their country's six year war against Western and Gulf-backed Al Nusra and ISIS terrorists – to hear his experiences from the front lines and what to expect in 2017. In the second hour, we welcome 21WIRE Associate Editor, Vanessa Beeley, to discuss her recent inside look at the dramatic French elections, and coming US-led operation to 'Retake Raqqa in April, as well as revealing the real hidden agenda lurking behind US-Turkey-Israeli plan for "Safe Zones" in Syria. In the final segment of Overdrive, will check-in with ACR's Hesher to announce the results of the first ever 'Fake News Final Four' tournament powered by 21 SHOUT! where will crown the top establishment's top fake news outlet.
HELP 21WIRE GO ON-LOCATION IN THE MIDDLE EAST THIS SPRING:
DONATE TO 21WIRE TRAVEL FUND HERE

SHOUT! POLL: MARCH MADNESS: Which Outlet is a Bigger Source of 'Fake News'?

SUPPORT 21WIRE – SUBSCRIBE & BECOME A MEMBER @21WIRE.TV
Strap yourselves in and lower the blast shield – this is your brave new world…
*NOTE: THIS EPISODE MAY CONTAIN STRONG LANGUAGE AND MATURE THEMES*