Episode #151 of SUNDAY WIRE SHOW resumes this Sunday September 3, 2016 as host Patrick Henningsen broadcasts 3 HOURS of LIVE power-packed talk radio on ACR…
LISTEN LIVE ON THIS PAGE AT THE FOLLOWING SCHEDULED SHOW TIMES:
SUNDAYS – 5pm-8pm UK Time | 12pm-3pm ET (US) | 9am-12pm PT (US)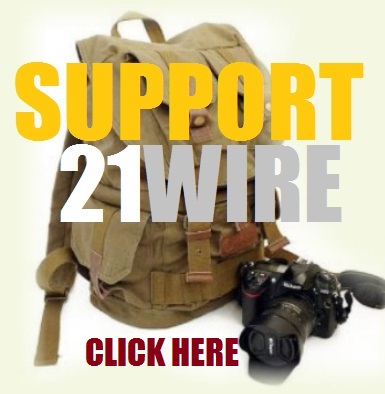 This week's edition of THE SUNDAY WIRE is on the road broadcasting LIVE from the Valley of the Sun. This week host Patrick Henningsen covers this week's top US and international stories and events. In the first hour we're joined by author and activist, Dady Chery (News Junkie Post) to investigate the activities of the Clinton Family Foundation and learn whether or not the Clintons' actual record lives up to their lofty claims. In the second hour we're joined by independent journalist and activist, Eva Bartlett (In Gaza blog), to hear about her two month fact-finding mission inside Syria and learn what is really happening behind the misleading western news narrative. In the third and final hour we're joined by journalist and 21WIRE special contributor, Vanessa Beeley, to to discuss a neoliberal fifth column within the west's 'Antiwar movement' incredible story of the REAL Syrian Civil Defense organization who've been aped by the western-funded, Al Nusra-linked pseudo-NGO dubbed the 'White Helmets', and what's behind Turkey's alleged 'failed coup' and revelations about Ankara's recent US-backed invasion of Syria, North America's fake "leftwing anti-war movement", as well where the Syrian Conflict is likely to be heading in the next few months.
PETITION: DO THE 'WHITE HELMETS' DESERVE A NOBEL PEACE PRIZE?
Strap yourselves in and lower the blast shield – this is your brave new world…
*NOTE: THIS EPISODE MAY CONTAIN STRONG LANGUAGE AND MATURE THEMES*