Episode #148 of SUNDAY WIRE SHOW resumes this Sunday August 17, 2016 as host Patrick Henningsen broadcasts 3 HOURS of LIVE power-packed talk radio on ACR…
LISTEN LIVE ON THIS PAGE AT THE FOLLOWING SCHEDULED SHOW TIMES:
SUNDAYS – 5pm-8pm UK Time | 12pm-3pm ET (US) | 9am-12pm PT (US)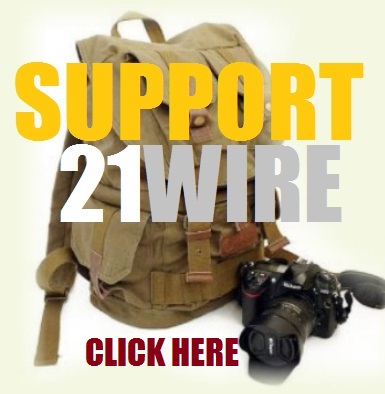 This week's edition of THE SUNDAY WIRE is on the road broadcasting LIVE from beautiful Devon, England. This week host Patrick Henningsen resumes the helm, covering some of the most audacious US and international news stories this week. In the first hour we're joined by special guest LIVE from Syria, 21WIRE special contributor, Vanessa Beeley, to discuss stunning developments there, as well as new discovering involving some western deep state actors. In the second hour, we'll try to make contact with our other LIVE Middle East guest, activist and Lebanese-Syrian analyst, Abdo Haddad, to breakdown the root causes, as well as the major obstacles in tapering down the current Syrian Conflict. Finally, in the final segment over overdrive, we connect with co-editor of the UK Column, Brian Gerrish, to discuss the political deception that's fueling US, UK, France and other governments' push for 'regime change' overseas and a police state at home.
HAVE YOUR SHOUT! VOTE & COMMENT: Has Obama-Clinton Foreign Policy Created ISIS?
Strap yourselves in and lower the blast shield – this is your brave new world…
*NOTE: THIS EPISODE MAY CONTAIN STRONG LANGUAGE AND MATURE THEMES*