Support us through any of the cryptocurrencies that we accept below. Use the QR code feature on your mobile device or just send the coin directly to the appropriate wallet address listed below. We currently accept BTC, ETH, LTC and BAT.
Bitcoin (BTC)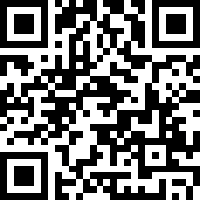 BTC Wallet Address:
12ZNT4BUjwcStGmLGbe4eGm2F6hcTD8V3Z
Ethereum (ETH)
ETH Wallet Address:
0x68545866a571eE71c718fc41862D4CCbb3342e40
Litecoin (LTC)
LTC Wallet Address:
M8zDkYTwtB9mcgEqGAMM5vETeufoNx4dbT
Basic Attention Token (BAT)
BAT Wallet Address:
0x522491Fbe775a028e7cd70fac0Dc41286d92E734
You can also tip us some BAT using the Brave browser. Here's how to do that on our website, Twitter and YouTube.