Episode #224 of SUNDAY WIRE SHOW resumes on March 4th 2018 as host Patrick Henningsen brings you a very special LIVE broadcast on the Alternate Current Radio Network (ACR) – covering all the top news stories worldwide…
LISTEN LIVE ON THIS PAGE AT THE FOLLOWING SCHEDULED SHOW TIMES:
5pm-8pm UK Time | 12pm-3pm ET (US) | 9am-12am PT (US)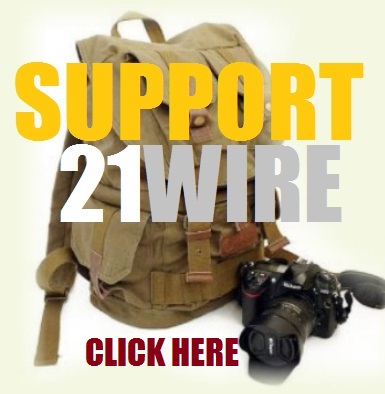 This week the SUNDAY WIRE broadcasts LIVE as host Patrick Henningsen is joined in-studio by Mike Robinson editor of the UK Column to discuss this week's top stories from the US, Europe and beyond. In the first hour we'll cover the new "Boy Bana of Ghouta", The YouTube's new censorship purge. In the second we'll go live to a fracking protest field in England and talk to Ian R Crane, with news of the latest victory over the corporate machine and to talk about this year's upcoming AV9 Conference. Later we'll talk to 21WIRE associate editor Vanessa Beeley for an Oscar preview where the UK government-funded White Helmets are slated to receive an Oscar for the second year in a row for 'best documentary'. Enjoy the show…

*FIGHT TO KEEP FREEDOM OF SPEECH: Joe Boyd Crowd Funding: INEOS vs The People
*LEARN MORE ABOUT: Media On Trial
HELP US TO KEEP DOING WHAT WE DO: DONATE NOW TO 21WIRE!
SUPPORT 21WIRE – SUBSCRIBE & BECOME A MEMBER @21WIRE.TV
Strap yourselves in and lower the blast shield – this is your brave new world…
*NOTE: THIS EPISODE MAY CONTAIN STRONG LANGUAGE AND MATURE THEMES*
Sunday Wire Radio Show Archives