Episode #220 of SUNDAY WIRE SHOW resumes on Feb 4th 2018 as host Patrick Henningsen brings you a very special LIVE broadcast on the Alternate Current Radio Network (ACR) – covering all the top news stories worldwide…
LISTEN LIVE ON THIS PAGE AT THE FOLLOWING SCHEDULED SHOW TIMES:
5pm-8pm UK Time | 12pm-3pm ET (US) | 9am-12am PT (US)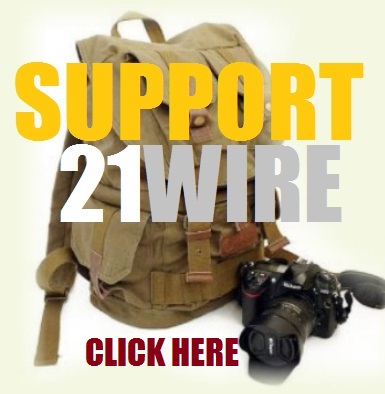 This week the SUNDAY WIRE resumes its regular LIVE broadcasting schedule as host Patrick Henningsen is joined in-studio by Mike Robinson editor of the UK Column to discuss this week's top stories from the US, Europe and beyond. In the first hour we'll cover the release of the Nunes Memo in Washington and discuss its implications and how it has forced most of the US media in meltdown. Later in the show we'll discuss a recent defamatory attack on 21WIRE by another media outlet, and how this represents a rubric in a larger theme of compartmentalization in media and discourse. In the third hour, we will pay tribute to the late great Robert Parry who recently passed away, remembering his award-winning career and ground-breaking work in the field of investigative journalism. We'll also replay two rare US talk radio interviews Patrick conducted with Robert right after the 2016 US Election, where Parry talks about the state of journalism in the 21st century, why Hillary Clinton lost, the truth about the DNC Leaks, and how Russiagate is a complete farce designed to deflect attention away for Washington's runaway corruption. Enjoy the show…
HELP US TO KEEP DOING WHAT WE DO: DONATE NOW TO 21WIRE!
SUPPORT 21WIRE – SUBSCRIBE & BECOME A MEMBER @21WIRE.TV
Strap yourselves in and lower the blast shield – this is your brave new world…
*NOTE: THIS EPISODE MAY CONTAIN STRONG LANGUAGE AND MATURE THEMES*
Sunday Wire Radio Show Archives