Episode #216 of SUNDAY WIRE SHOW resumes on Jan 31st 2017 as host Patrick Henningsen brings you a very special LIVE New Years Eve broadcast on the Alternate Current Radio Network (ACR) – covering all the top news stories worldwide…
LISTEN LIVE ON THIS PAGE AT THE FOLLOWING SCHEDULED SHOW TIMES:
5pm-8pm UK Time | 12pm-3pm ET (US) | 9am-12am PT (US)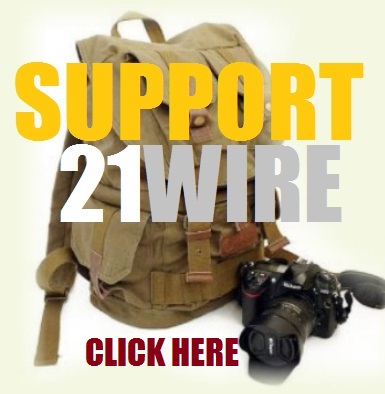 This week the SUNDAY WIRE is broadcasting LIVE on New Years Eve as host Patrick Henningsen covers this year's top stories from the US, UK and internationally. For this week's special we plan to connect with some good friends of the show both at home, abroad including ACR's Hesher to unpack many of the big issues we're seeing. This week we'll be joined by special guests, author and geopolitical analyst, Dr Tim Anderson for an extended interview – looking back at the year's top international moves, before looking ahead to what geopolitical trends 2018 has in store for us. We'll also review our Top 10 (REAL) Conspiracies of 2017, and some predictions for 2018. Later, we're also be joined by our roving correspondent for culture & sport, Basil Valentine with a special nature segment following the trail of the rare and endangered Boris Grizzly creature recently spotted in Westminster and Moscow. We'll also get an update on political odds in 2018, plus a few other surprise guest visits (we hope!), and much, much more. Enjoy the show…
HELP US TO KEEP DOING WHAT WE DO – DONATE NOW TO 21WIRE!
SUPPORT 21WIRE – SUBSCRIBE & BECOME A MEMBER @21WIRE.TV
Strap yourselves in and lower the blast shield – this is your brave new world…
*NOTE: THIS EPISODE MAY CONTAIN STRONG LANGUAGE AND MATURE THEMES*
Sunday Wire Radio Show Archives