Episode #215 of SUNDAY WIRE SHOW resumes on Dec 24th 2017 as host Patrick Henningsen brings you a very special LIVE Christmas Eve broadcast on the Alternate Current Radio Network (ACR) – covering all the top news stories worldwide…
LISTEN LIVE ON THIS PAGE AT THE FOLLOWING SCHEDULED SHOW TIMES:
5pm-8pm UK Time | 12pm-3pm ET (US) | 9am-12am PT (US)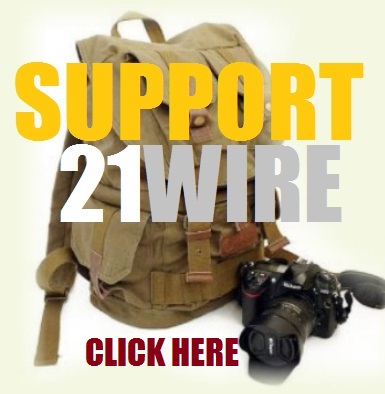 This week the SUNDAY WIRE is broadcasting LIVE on Christmas Eve as host Patrick Henningsen covers this week's top stories from the US, UK and internationally. This week's show will be amazing as we will be pipe-in with friends of the show both at home, abroad and possible in the Middle East. This week we'll be joined by special guests, Mike Robinson editor of the UK Column to look back at the year's best stories including the recent antics of US Ambassador Nikki Haley at the United Nations and more. Also we're 21WIRE editor Shawn Helton to discuss some of this years most talked about conspiracies including the CIA release of the JFK Files and the FBI's surprise release of the 9/11 Pentagon images, as well his thoughts on the recent Guardian hit-piece against 21WIRE. We also go LIVE to Damascus to talk with journalist Vanessa Beeley and Syrian witness Aysarr Medani to experience Christmas in Syria and why The Guardian and other mainstream outlet have been lying about the reality on the ground in Syria. We'll unveil a special exclusive as ACR's own Masterpiece Fake News Theatre presents a special appearance by none other than Saint Nicholas, Kris Kringle, aka Santa himself for a theatrical reading of "A Fake Christmas Story: When Shotgun Betty Met Santa" – you don't want to miss it. We'll also be joined by our roving correspondent for culture & sport, Basil Valentine with updated odds on any snow this season as well as two special Christmas poems performed live for the SUNDAY WIRE, and ACR's Hesher & Spore catch-up to talk about the year's events and an analysis of the Star War genre. Enjoy the show…
HELP US TO KEEP DOING WHAT WE DO – DONATE NOW TO 21WIRE!
SUPPORT 21WIRE – SUBSCRIBE & BECOME A MEMBER @21WIRE.TV
Strap yourselves in and lower the blast shield – this is your brave new world…
*NOTE: THIS EPISODE MAY CONTAIN STRONG LANGUAGE AND MATURE THEMES*
Sunday Wire Radio Show Archives