Episode #212 of SUNDAY WIRE SHOW resumes on Dec 3rd 2017 as host Patrick Henningsen brings you this week's LIVE broadcast on the Alternate Current Radio Network (ACR) – covering all the top news stories worldwide…
LISTEN LIVE ON THIS PAGE AT THE FOLLOWING SCHEDULED SHOW TIMES:
5pm-8pm UK Time | 12pm-3pm ET (US) | 9am-12am PT (US)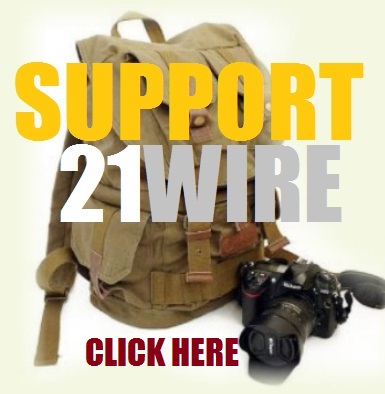 This week the SUNDAY WIRE is broadcasting LIVE as host Patrick Henningsen is joined by in-studio guest host Mike Robinson from UK Column covering this week's stories from the US, UK and internationally. This week we'll discuss an exclusive story that we broke at 21WIRE – about UK government funding of terrorists in Syria. We'll also cover Trump's wild Twitter fest and fall-out with Theresa May, as well as "The Assad Files!". In the second hour we'll travel to a field in North Yorkshire, England to talk with activist Ian R. Crane on the front lines of the fight against fracking and the visible corporate fascist takeover of the British state. In the final hour we'll catch up with Sunday Wire correspondent for culture & sport, Basil Valentine, to discuss the odds of climate change happening this Christmas. Enjoy the show…
SUPPORT 21WIRE – SUBSCRIBE & BECOME A MEMBER @21WIRE.TV
Strap yourselves in and lower the blast shield – this is your brave new world…
*NOTE: THIS EPISODE MAY CONTAIN STRONG LANGUAGE AND MATURE THEMES*
Listen to "Episode #212 – 'London Fascism Week' guests Ian R. Crane, Mike Robinson, Basil Valentine" on Spreaker.
Sunday Wire Radio Show Archives