Episode #176 of SUNDAY WIRE SHOW resumes this March 12, 2017 as host Patrick Henningsen brings you this week's special LIVE broadcast on the Alternate Current Radio Network…
LISTEN LIVE ON THIS PAGE AT THE FOLLOWING SCHEDULED SHOW TIMES:
SPECIAL LIVE BROADCAST TIMINGS FOR US DAYLIGHT SAVINGS: 5pm-8pm UK Time | 1pm-4pm Eastern Time (US) | 10am-1pm Pacific Time (US)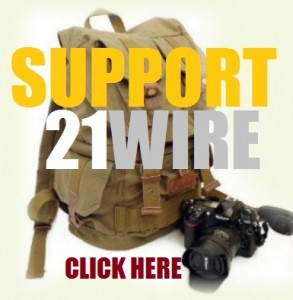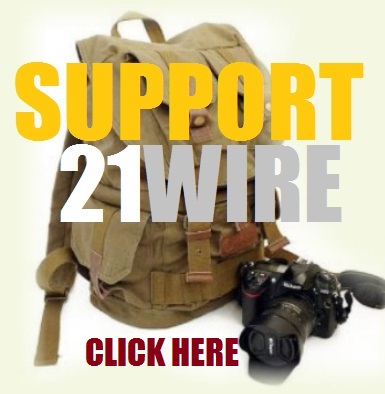 This week's edition of THE SUNDAY WIRE is a very special LIVE broadcast connecting North America and Europe, as host Patrick Henningsen covers the top stories in the US and internationally. In the first hour we'll travel to Aleppo, Syria to catch-up with special guest, Pierre Le Corf, of the charity We Are Superheroes to get an update on the situation in Aleppo as terrorists began shelling the city again last week, and also to talk about his recent video exposing the 'White Helmets'. In the second hour, we'll talk to author and political commentator Gearóid ó Colmáin editor of GearoidOColmain.org to discuss our recent visit to Iran, and also the wild goings-on in a crucial French election. In the final segment of Overdrive, Patrick is joined by oddsmaker Basil Valentine and ACR's Hesher to breakdown this week's new 'Fake News Final Four' tournament powered by 21 SHOUT! where will crown the top establishment's top fake news outlet.
SHOUT! POLL: MARCH MADNESS 'FAKE NEWS' FINAL FOUR: Which Outlet is a Bigger Source of 'Fake News'? 
HELP 21WIRE GO TO THE MIDDLE EAST THIS SPRING! DONATE TO 21WIRE TRAVEL FUND HERE

SUPPORT 21WIRE – SUBSCRIBE & BECOME A MEMBER @21WIRE.TV
Strap yourselves in and lower the blast shield – this is your brave new world…
*NOTE: THIS EPISODE MAY CONTAIN STRONG LANGUAGE AND MATURE THEMES*
Sunday Wire Radio Show Archives