Episode #159 of SUNDAY WIRE SHOW resumes this November 6, 2016 as host Patrick Henningsen brings a 3 HOURS special broadcast of LIVE power-packed talk radio on ACR…
LISTEN LIVE ON THIS PAGE AT THE FOLLOWING SCHEDULED SHOW TIMES:
SUNDAYS – 5pm-8pm UK Time | 12pm-3pm ET (US) | 9am-12pm PT (US)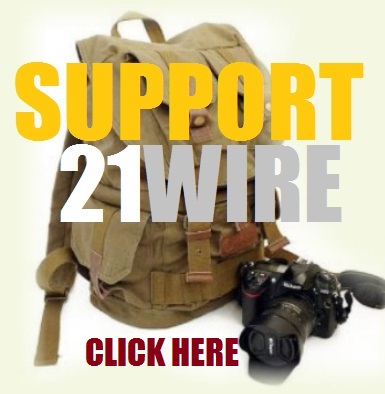 This week's edition of THE SUNDAY WIRE is on the road broadcasting LIVE from the Valley of the Sun. This week host Patrick Henningsen covers this week's top stories in the US and internationally. In the first hour we're joined by a very special guest, Dr Marcus Papadopoulos, founder & editor of UK-based publication Politics First to discuss the US Elections and an evaluation of Trump vs Clinton from an international and foreign policy perspective looking at big bigs like US-NATO and Russian relations as well as the Syrian situation, as well as get his take on the spiralling BREXIT issue currently gripping Great Britain. In the final hour of overdrive, we'll be rejoined by our esoteric bookmaker, Basil Valentine, for final thoughts on the US Elections, new odds, more voter fraud reports, and and time permitting, some more fun with the #HillaryBettingPool.
SHOUT POLL: Which of these two US oligarch families is more corrupt (and why)?

SUPPORT 21WIRE – SUBSCRIBE & BECOME A MEMBER @21WIRE.TV
Strap yourselves in and lower the blast shield – this is your brave new world…
*NOTE: THIS EPISODE MAY CONTAIN STRONG LANGUAGE AND MATURE THEMES*