Episode #158 of SUNDAY WIRE SHOW resumes this October 30, 2016 as host Patrick Henningsen brings a 3 HOURS special broadcast of LIVE power-packed talk radio on ACR…
LISTEN LIVE ON THIS PAGE AT THE FOLLOWING SCHEDULED SHOW TIMES:
SUNDAYS – 4pm-7pm* UK Time | 12pm-3pm ET (US) | 9am-12pm PT (US)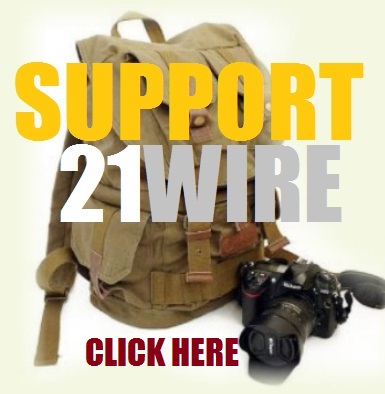 This week's edition of THE SUNDAY WIRE is on the road broadcasting LIVE from the Valley of the Sun. This week host Patrick Henningsen covers this week's top stories in the US and internationally. In the first hour we're joined by a very special guest, Professor Michel Chossudovsky, founder & editor of Global Research.ca and author of "The Globalization of War: America's Long War Against Humanity", to discuss Hillary's Hawks and what a Clinton presidency will look like in terms of US-backed wars around the globe, as well as very real talk in Washington of a 'sustainable' nuclear conflict. In the second hour, we'll be joined by 21WIRE special contributor, Vanessa Beeley to learn about her recent press conference in Moscow and how the US, UK and France are doubling-down on their failing White Helmets-led PR campaign for a 'No Fly Zone' in Syria. In the final segment of overdrive, we'll be rejoined by sage to the bookies, Basil Valentine, to breakdown US Election odds, reports of voter fraud in the US, and also to have some fun with his new #HillaryBettingPool by laying pool odds for our listeners on which Clinton scandal might eventually derail the Clinton political machine.
SHOUT POLL: Which of these two US oligarch families is more corrupt (and why)?
SUPPORT us and our work by subscribing and becoming a MEMBER @21WIRE.TV
Strap yourselves in and lower the blast shield – this is your brave new world…
*NOTE: THIS EPISODE MAY CONTAIN STRONG LANGUAGE AND MATURE THEMES*