Episode #157 of SUNDAY WIRE SHOW resumes this October 23, 2016 as host Patrick Henningsen brings a 3 HOURS special broadcast of LIVE power-packed talk radio on ACR…
LISTEN LIVE ON THIS PAGE AT THE FOLLOWING SCHEDULED SHOW TIMES:
SUNDAYS – 5pm-8pm UK Time | 12pm-3pm ET (US) | 9am-12pm PT (US)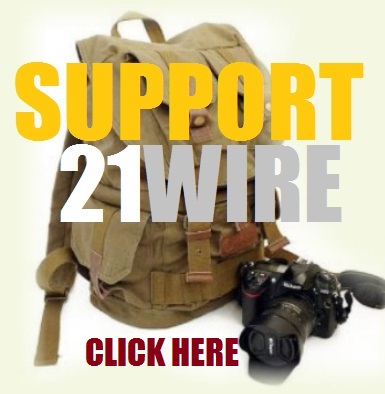 This week's edition of THE SUNDAY WIRE is on the road broadcasting LIVE from the Valley of the Sun. This week host Patrick Henningsen covers this week's top stories in the US and internationally. In the first hour we're joined by Haitian born educator, writer, and activist, Dady Chery, editor of News Junkie Post and author of 'We Have Dared to Be Free', for an in-depth look at the Clinton Family Foundation's dark role in the economic and social breakdown in Haiti, as well as how US, UK media lied about the recent Hurricane Matthew. In the second hour we'll connect with independent journalist Tom Duggan to hear an emotional report from the front lines in Syria and the battle to retake East Aleppo. In the final segment of overdrive, we'll hear the unlikely story of Malik Obama, the brother of President Obama to learn why he says he's voting for Donald Trump in November.
Read Dady Chery's stunning report on the fall-out from Hurricane Matthew here
SHOUT POLL: Which of these two US oligarch families is more corrupt (and why)?
SUPPORT us and our work by subscribing and becoming a MEMBER @21WIRE.TV
Strap yourselves in and lower the blast shield – this is your brave new world…
*NOTE: THIS EPISODE MAY CONTAIN STRONG LANGUAGE AND MATURE THEMES*