Episode #147 of SUNDAY WIRE SHOW resumes this Sunday August 7, 2016 as host Patrick Henningsen broadcasts 3 HOURS of LIVE power-packed talk radio on ACR…
LISTEN LIVE ON THIS PAGE AT THE FOLLOWING SCHEDULED SHOW TIMES:
SUNDAYS – 5pm-8pm UK Time | 12pm-3pm ET (US) | 9am-12pm PT (US)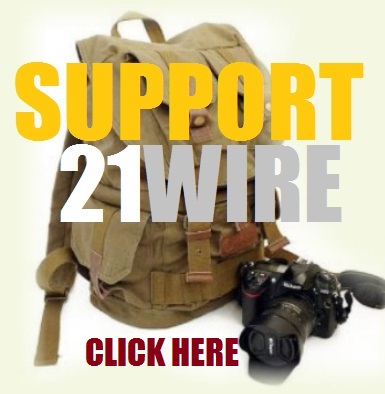 This week's edition of THE SUNDAY WIRE is on the road broadcasting LIVE from Austin, Texas. This week's special guest host Hesher from ACR's Boiler Room takes the helm to covering the audacious US and international news. In the first hour we're joined by special guest and 21WIRE contributor, Jay Dyer, author of the new book, Esoteric Hollywood, to discuss the 'Social Justice Warrior' propaganda in Hollywood's new Star Trek blockbuster release, and a deeper look at Tragedy and Hope, as well as the history and present-day manifestations of COINTEL PRO and controlled opposition in both US and European politics and deep state geopolitics. In the second hour, we'll look at the Middle East and the work independent journalist and 21WIRE special contributor, Vanessa Beeley, and talk about CNN's latest pro-terrorist PR campaign to help re-brand Al Nusra Front (Al Qaeda in Syria) and her observations from on the ground in Syria over the last week.
Strap yourselves in and lower the blast shield – this is your brave new world…
*NOTE: THIS EPISODE MAY CONTAIN STRONG LANGUAGE AND MATURE THEMES*