Episode #133 of SUNDAY WIRE SHOW resumes this Sunday May 1, 2016 as host Patrick Henningsen broadcasts 3 HOURS of LIVE power-packed talk radio on ACR…
LISTEN LIVE ON THIS PAGE AT THE FOLLOWING SCHEDULED SHOW TIMES:
SUNDAYS – 5pm-8pm UK Time | 12pm-3pm ET (US) | 9am-12pm PT (US)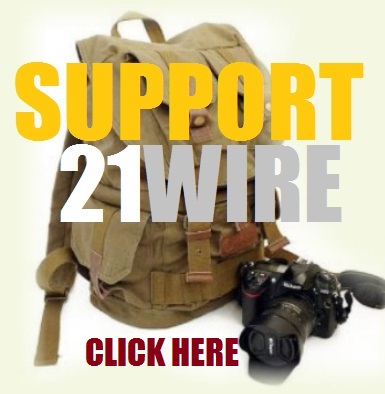 This week's edition of THE SUNDAY WIRE is broadcasting LIVE with host Patrick Henningsen covering the top news stories at home and internationally. In the first hour Patrick covers last night's annual Washington Press Correspondents Dinner and takes a hard look at the decaying state of America's near non-existent 'Fourth Estate.' Later in the first hour we welcome 21WIRE special contributor, Vanessa Beeley, to discuss the latest campaign by smart power brokers to nominate US and UK government-funded 'NGO' known as the "White Helmets" for the 2016 Nobel Peace Prize. Afterwards, we're joined by author and 21WIRE special contributor, Branko Malić, from Kali Tribune to analyze last week's UN 'Climate Deal' (or no deal) in Paris. In the final overdrive segment we'll try once again to connect with our illusive roving 'democracy correspondent' Basil Valentine for an update on the US election pantomime.
SHOUT! POLL: Is the US Really a 'Democracy' or an Autocracy? VOTE HERE.
Strap yourselves in and lower the blast shield – this is your brave new world…
*NOTE: THIS EPISODE MAY CONTAIN STRONG LANGUAGE AND MATURE THEMES*