Episode #132 of SUNDAY WIRE SHOW resumes this Sunday April 24, 2016 as host Patrick Henningsen broadcasts 3 HOURS of LIVE power-packed talk radio on ACR…
LISTEN LIVE ON THIS PAGE AT THE FOLLOWING SCHEDULED SHOW TIMES:
SUNDAYS – 5pm-8pm UK Time | 12pm-3pm ET (US) | 9am-12pm PT (US)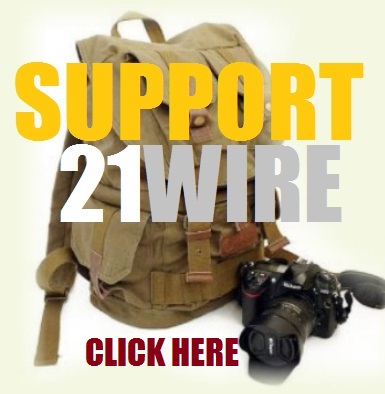 This week's edition of THE SUNDAY WIRE is broadcasting LIVE with host Patrick Henningsen covering the top news stories at home and internationally. In the first hour Patrick looks back over a month on the road in the Middle East and what challenges lay ahead for 21WIRE. Early on in the first hour we welcome a new guest to the show, Ken Stone, a longtime antiwar activist and member of the Syria Solidarity Movement, to discuss his recent trip to Syria and Palmyra and what lies ahead for that country. Afterwards, we're joined by author and 21WIRE special contributor, Jay Dyer, from JaysAnalysis for an in-depth discussion about 'Soft Power' and the epic millennial battle between traditionalism and modernism playing out in the Middle East and beyond. In the final overdrive segment we'll try to connect with our riving 'democracy correspondent' Basil Valentine for an update on the US election pantomime.
SHOUT! POLL: Is the US Really a 'Democracy' or an Autocracy? VOTE HERE.
Strap yourselves in and lower the blast shield – this is your brave new world…
*NOTE: THIS EPISODE MAY CONTAIN STRONG LANGUAGE AND MATURE THEMES*