21st Century Wire says…
Is this a case of more money than sense, or is there a deeper agenda hidden below the surface of this story?
We're told that a 29 year old Saudi Prince, Majed Abdulaziz Al-Saud, has been arrested for forced oral copulation of a female. The Prince is faces multiple counts, including of battery and false imprisonment.
The Prince was renting an isolated, fortified mansion, in the elite Beverly Hills area. After news of this incident, many other women have come forward with more claims of sex abuse.
According to a recent report by FOX News LA, more women have reportedly come forward accusing the Saudi prince of attacking them, two days after he was arrested for trying to force a female staff worker to perform a sex act on him.
"The newspaper reports that a civil suit filed in Los Angeles County Superior Court on Friday claims he also attacked other women inside the home for days. The suit reportedly accuses him of "extreme," "outrageous," and "despicable" behavior that started early in the week and ended in his arrest Wednesday."
When you have lots of it, his is what money buys…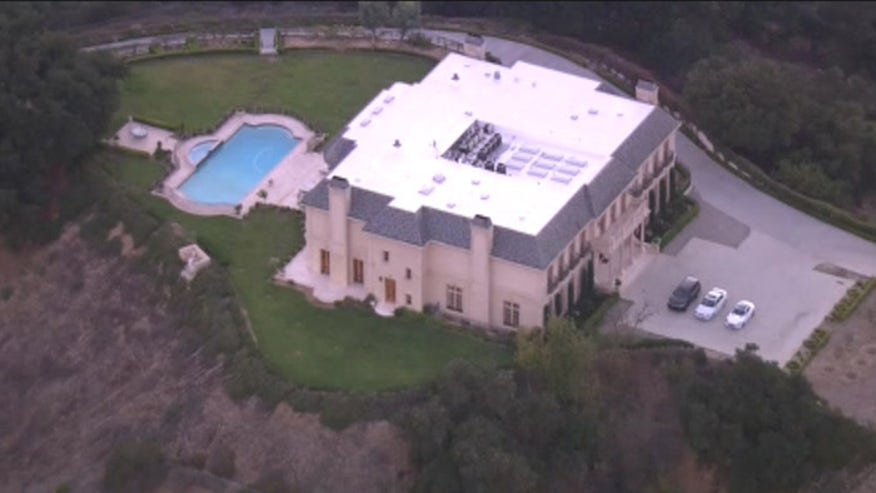 HOUSE OF HORRORS: Rented Beverly Hills sex party palace (Image: FOX News)
Saudi prince arrested in LA over sex crime suspicions after 'bleeding woman' escapes his compound
Majed Abdulaziz Al-Saud, a Saudi prince, has been arrested on suspicion of a sex crime after his neighbors reported a bleeding woman trying to scale a 2.5-meter-high wall of the rented mansion near Beverly Hills.
Al-Saud, 28, was detained on Wednesday on charges of forced oral copulation and freed on $300,000 bail on Thursday, Los Angeles police say. Along with sex charges he is also accused of battery and false imprisonment. The prince must come to a Los Angeles court on October, 19.
There is still no official reaction of the Saudi embassy in the USA. According to the Los Angeles Police Department's special consul division, the prince does not have diplomatic immunity.
Police was called by the mansion's neighbor Tennyson Collins who saw a bleeding woman who tried to climb the wall of the residence. When the officers arrived, they escorted about 20 people from the house – many of them were staff.
#VIRAL: Saudi prince promises Bentleys to pilots bombing #Yemen… but deletes tweet http://t.co/hb1jbwdnMy pic.twitter.com/Q78pWEdfzg

— RT (@RT_com) April 24, 2015
The prince reportedly rented the 2,000-square meter Beverly Hills mansion, which would cost about $37 million to buy…
Read Full Article at RT.com

READ MORE SAUDI ARABIA NEWS AT: 21st Century Wire Saudi Files