21st Century Wire says…
The Turkish government has long been regarded as a puppet of the United States, and now with Israel using Turkey's bases to launch deadly airstrikes against Syria, it is also a puppet of Israel.
Flash mobs nearly crippled the Turkish government in June of this year, forcing leaders to come and beg for public leniency over the police's heavy-handedness during protests.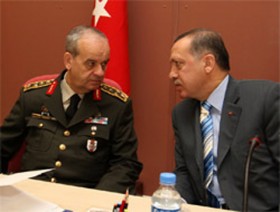 What few outside of Turkey realise is that Prime Minister Recep Tayyip Erdogan has been busy staging show trials to eliminate his political enemies, and has also been pushing the Turkish military out of politics altogether.
This latest "The Ergenekon Trial" ended a five year running saga over one military coup attempt, where sentencing began for almost 300 people including the popular General Basbug – all accused of belonging to an an anti-government secularist ring, for allegedly plotting to overthrow the government.
The interesting thing here is how the public support for the defendants – considered by many as political prisoners, only reinforces just how shaky the political ground under Erdogan's feet really is.
Here is the BBC's latest report on from Turkey…
.
Turkey Ergenekon case: Ex-army chief Basbug gets life


.



Turkey's former armed forces chief has been jailed for life for plotting to overthrow the government, after five years of trials involving officers, lawyers, writers and journalists.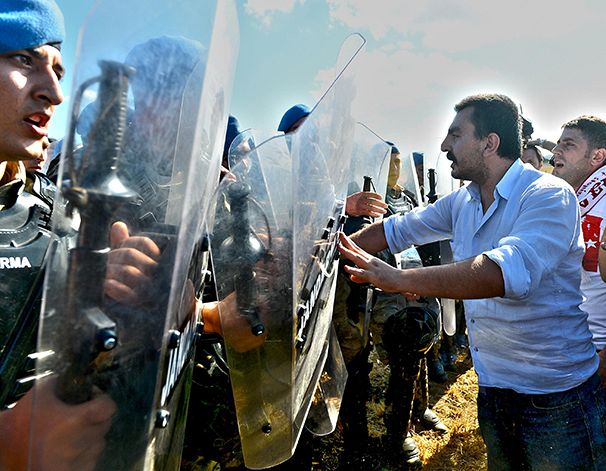 Gen Ilker Basbug was among dozens of people convicted of involvement in the so-called Ergenekon plot.
Critics of Prime Minister Recep Tayyip Erdogan have accused him of staging show trials to eliminate his enemies.
His supporters say the trials have pushed the military out of politics.
Gen Basbug, who led the military between 2008 and 2010, was among at least five generals to be jailed for life on Monday at a specially constructed courtroom west of Istanbul.
After the verdict, he wrote on his Twitter page: "Those on the side of the truth and righteous, that is on the side of justice, have a clear conscience. That is how I am."
At least 21 people were acquitted, but dozens of others received lengthy sentences:
Journalist Tuncay Ozkan, who helped organise a series of anti-government protests in 2007, was given a life sentence with an additional 16 years
Mustafa Balbay, a journalist and MP with the main opposition Republican People's Party (CHP), was sentenced to 34 years and eight months
Lawyer Kemal Kerincsiz, famous for bringing cases against cultural figures accusing them of "anti-Turkishness", was jailed for life
Workers' Party leader Dogu Perincek, whose party advocates a mixture of socialism and ultra-nationalism, was jailed for life
READ MORE TURKEY NEWS AT: 21st Century Wire Turkey Files